Just Started Dating? These First Valentine's Day Gift Ideas Won't Make It Weird
February is a rough time to be in a new relationship, huh?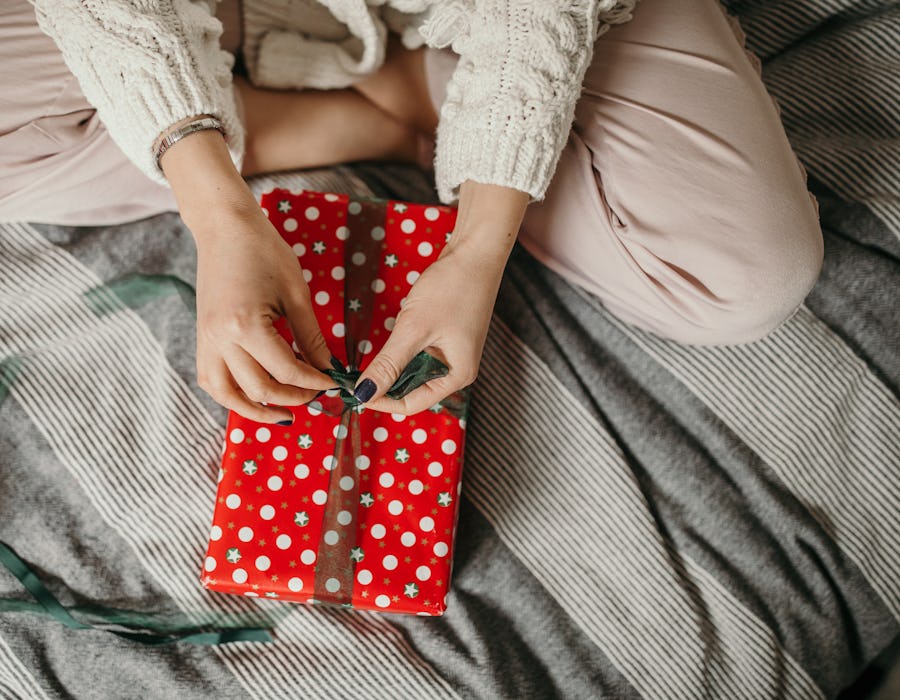 supersizer/E+/Getty Images
Don't get me wrong: Celebrating firsts in a new relationship is super exciting. However, when it comes to dreaming up first Valentine's Day gift ideas for your new love, you might feel more stress than butterflies. February is a rough time to be in a new relationship, huh?
If you just started dating someone with the big holiday right around the corner, you're probably feeling the pressure — but just try to think about the person in your life and the little things that make their day special. Yes, the little things.
For example, do they love wine? Well, there's an ultra-cool gadget on this gift list that'll make enjoying a glass easier than ever. Do they love to get their thoughts down on paper? I've found something special for them, too, alongside twelve other gift ideas, including a floral arrangement and a candle that doubles as a body oil. When giving a gift, no matter the day, just remember this old (but true) cliché: It's always the thought that counts.
If you lead with that sentiment, you can't go wrong and your gift recipient will feel that effort. So put that nervous energy aside, and keep reading for these top first Valentine's Day gift ideas. (I promise none of them will make things weird.)
Bustle Shop is Bustle's shoppable guide to editor-approved buys in fashion, beauty, wellness, and lifestyle. We may receive a portion of sales if you purchase a product through a link in this article.
Bustle Shop brings you the editor-approved buys we can't get enough of and think you'll adore, too. Best of all, you can shop all of the products above directly on this page without visiting multiple retailers. Simply click on an item to learn more, choose your size or favorite color (if applicable), and then hit "add to cart." When you're done, you can click over to your cart in the top right corner of your screen to purchase all your stellar selects at once. How easy is that?
Questions about shipping, returns, or your order in general? Click here for more information.
Explore more of Bustle Shop (and our fashion, beauty, and lifestyle must-haves) here.