10 Inspiring Podcasts That'll Deliver A Dose Of Motivation
Prioritize personal growth.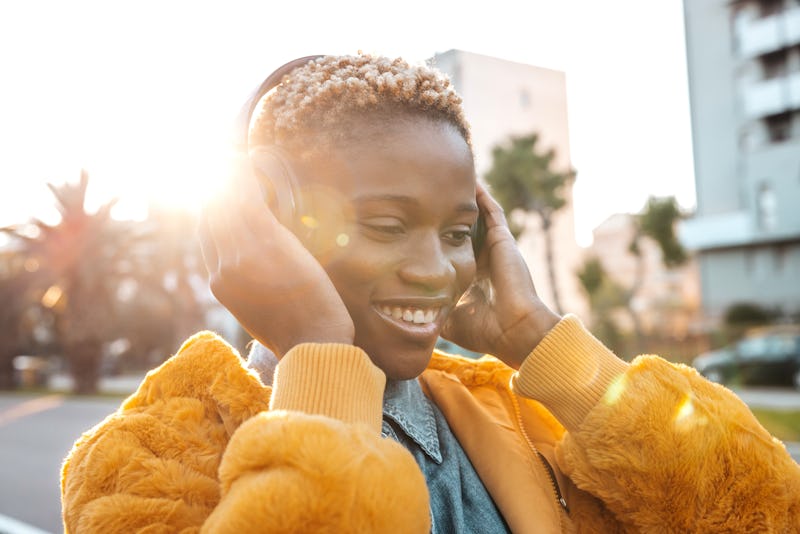 LeoPatrizi/E+/Getty Images
If there's anything 2020 proved, it's that taking time to nurture your overall well-being is key — especially when the WFH life continues to drag on. Even the content you consume can affect your day-to-day mood. Just like a romantic comedy can turn you into a sappy puddle of emotions, inspiring podcasts can motivate you to prioritize your happiness and personal growth.
Consider sprinkling some inspirational podcasts into your go-to mix of the latest true crime stories and comedy channels for a boost of positivity and motivation. Whether you're grappling with your identity, looking to make a major career pivot, or simply seeking entertainment to drown out the dullness of stay-at-home life, turning to some uplifting listens can teach you how to navigate everyday struggles, big or small.
While Brené Brown's Unlocking Us and On Being with Krista Tippett are both must listens for awe-inspiring wisdom, there are countless other positive options to stream out there — both long-established series and those that are up-and-coming hidden gems. Here's a list of the best inspirational podcasts that can inspire you to live your best despite the challenges 2021 may bring.