23 Olympic Athletes You Can Follow On TikTok
The best behind-the-scenes action is on your #ForYou page.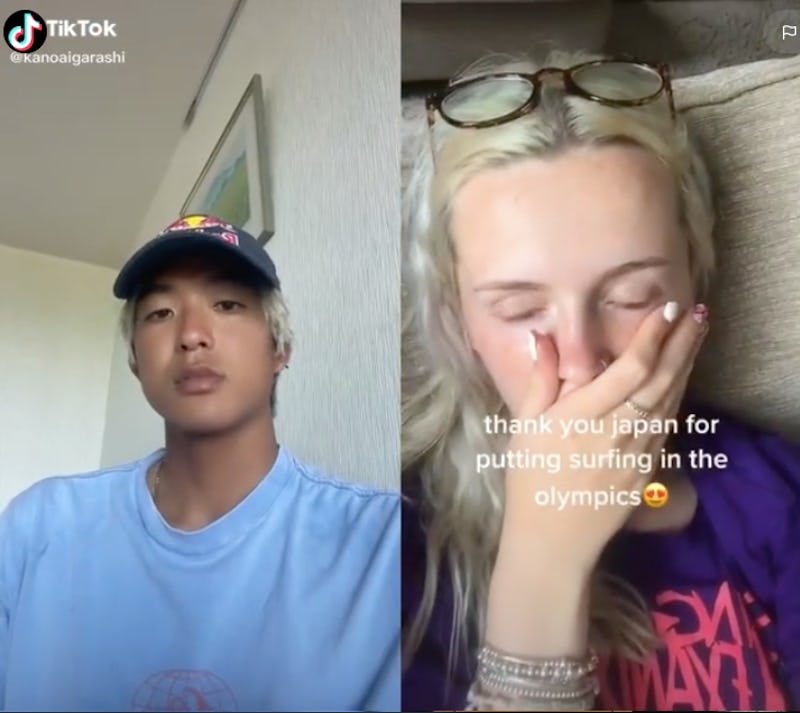 Screenshot via TikTok
It might be 2021, but the Summer Olympics that were supposed to be in 2020 are in full swing in Tokyo, Japan. From July 23 through Aug. 8, some of the top athletes in the world are competing for about 5,000 medals across 33 sports. If you're looking to get hyped about the games, finding Olympic athletes to follow on TikTok can help pump you up.
Olympic TikTok is giving fans unprecedented insight into the games within the games. After the public discovered those infamous "anti-sex" cardboard beds, dedicated TikTok investigating by the U.S. rugby team, posted by Olympian Ilona Maher, has shown how the beds hold up under clap push-ups, CPR, crying fits, and temper tantrums. TikTok shenanigans have also revealed that though the beds in the Olympic village may not be so effective at preventing horizontal fun times, they are pretty comfortable, eco-friendly, and totally recyclable.
As thousands of athletes stay in the Olympic village in Japan to compete, you can grab yourself a part of the action on TikTok. For diehard sportsball fans and casual viewers alike, you can turn to these 23 Olympic athlete TikTok accounts to discover Olympians displaying their skills, post-medal joy, and — of course — their spontaneous dance breaks in the Olympic village.