These 3 Zodiac Signs Are Most Likely To Be Friends With An Ex
Friendship never goes out of style.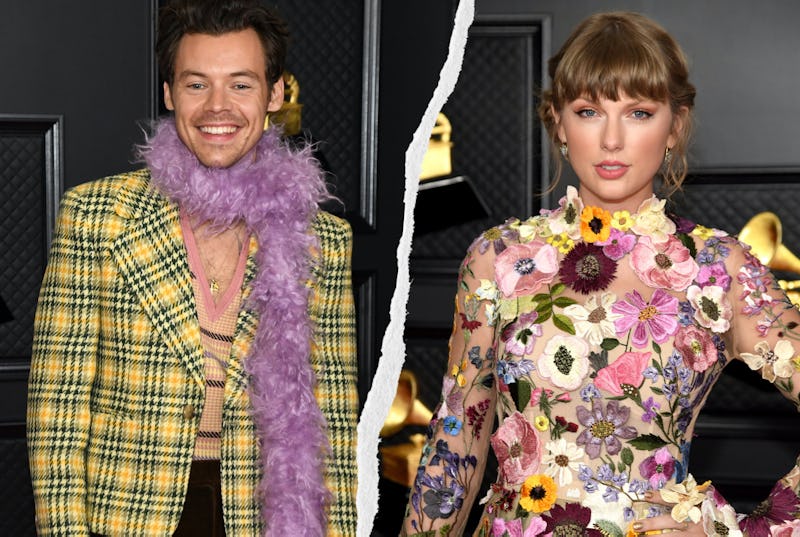 Kevin Mazur/Getty Images Entertainment/Getty Images
When it comes to breakups, some zodiac signs will choose to delete photos, toss gifts into the dumpster, and never think of ol' what's-their-name ever again. For them, being friendly with an ex just doesn't seem possible. But for a Gemini, Cancer, or a Sagittarius like Taylor, it's not only possible to be friends with an ex, but it can actually be kind of fulfilling. And did you see Taylor Swift and Harry Styles supporting each other at the 2021 Grammy Awards? There might just be hope for all of us yet.
Of course, not everyone has it in them to enthusiastically cheer on their ex. There are probably a million and one factors at play that make it easier for some folks to be friends with an ex, including how the relationship ended and whether they were friends beforehand. Add in past dating history and other life experiences (both good and bad), and some signs may be naturally more open to it than others.
For the zodiac signs that typically don't have a problem keeping an ex in their life, in a small way (like getting coffee once a year) or a big way (like texting all day every day), it can also come down to their personality traits and values.
According to astrologers, it's going to be the signs who place a lot of emphasis on relationships and thus want to hang onto the connections they've formed with others. They won't want to cut ties with people they've gotten to know — at least not too easily — and if that means maintaining a friendship with an ex, they'll be all about it. Read on below for the zodiac signs most likely to maintain that connection.
Source
Clarisse Monahan, astrologer