3 Zodiac Signs Pisces Is Most Likely To Marry
For this fish, falling in love feels like a fairytale.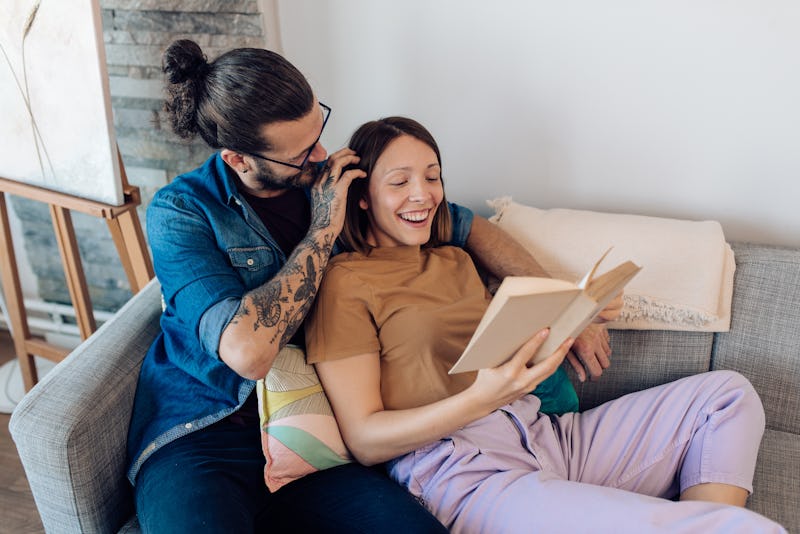 RgStudio/E+/Getty Images
The biggest romantic in the zodiac, Pisces would love nothing more than to spend forever with their soulmate. To you, falling in love should feel like a fairytale. Although you're not afraid of putting your whole heart and soul into a relationship, not everyone approaches love the same way. But with some guidance from the stars, you may be able to find that one person who can give you the happily ever after you've always dreamed about. According to an astrologer, there are three zodiac signs Pisces is most likely to marry.
"A Pisces in love is a dreamy romantic," Kristina Semos, astrologer and owner of AstroOils, tells Bustle. "They would sacrifice anything for their soulmate. They'll listen with a huge, empathetic heart to all your troubles and do everything in their power to make you feel better. If you're not feeling good, they're so psychic that they'll feel it, too. Since foggy Neptune rules them, their ideas about 'boundaries' are blurry at best. So, expect your Pisces mate to crack amazing jokes to turn that frown upside down, as well as offer up unique distractions to escape the reality of life's foibles."
Unsurprisingly, Pisces has no problem making a lifelong commitment to someone. However, they likely won't be the "driving force" that seals the deal. According to Semos, Pisces can behave like the slippery fish that represents their sign. So they need a practical and grounded partner to balance them out, but it will also allow them to dream and live in their fantasy land. The following three zodiac signs that Pisces is most likely to marry have those traits and more.