3 Zodiac Signs Most Sexually Compatible With Cancer Star Signs
Cancers are tough on the outside but tender on the inside.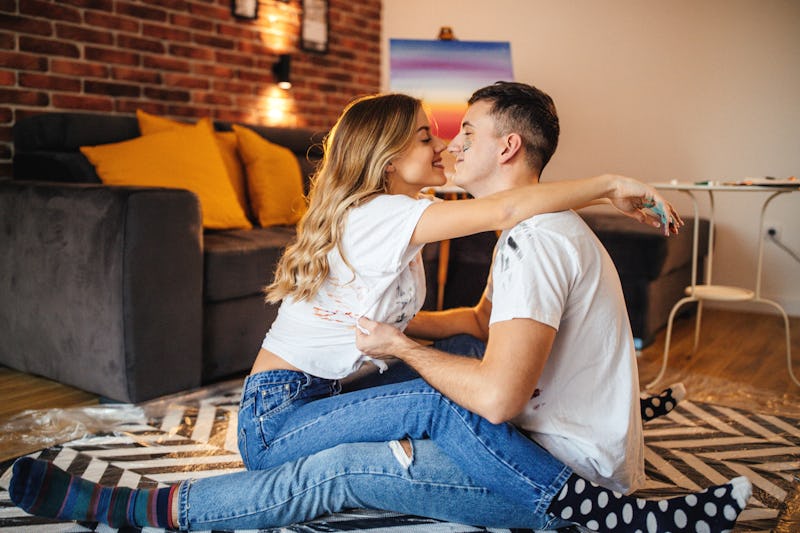 StefaNikolic/E+/Getty Images
It'll take a lot more than heated glances and sweet-talking to get a Cancer into bed. But once you do, you'll be treated to a sexual experience that's unlike any other. Like a crab, Cancers are tough on the outside but soft and tender on the inside. And since Cancer is one of the sensitive signs in the zodiac, the sex is sure to be an emotional experience. Cancers use sex as a way to bond with their partner on a deeper level, and the three zodiac signs most sexually compatible with Cancer have the best chance at seeing how transformative sex can really be.
"Sensitive, emotional Cancer is all about the feels when it comes to sex, and you should have already built up some emotional connection with them," intuitive astrologer Chelsea Jewel tells Bustle. "The crab is known within the zodiac for being the nurturing caretaker who puts others' needs before their own. But what this Water sign wants more than anything is to receive that same level of dedication, attention, and pampering in return."
According to Jewel, Cancers are most turned on by displays of affection. Cancers want to be shown how much they're loved and appreciated, from whispering sweet nothings into their ear to cooking their favorite meal. "Ultimately, tuning into a Cancer's emotions and providing exactly what they need without them having to ask is the best way to leave your them feeling satisfied and smitten," Jewel says.
Not everyone can appreciate how giving Cancer can be, nor do they give as much in return. But these three zodiac signs are destined to be Cancer's sexual soulmates, according to Jewel.