3 Zodiac Signs Most Sexually Compatible With Libra
These scales know how to throw someone off-balance.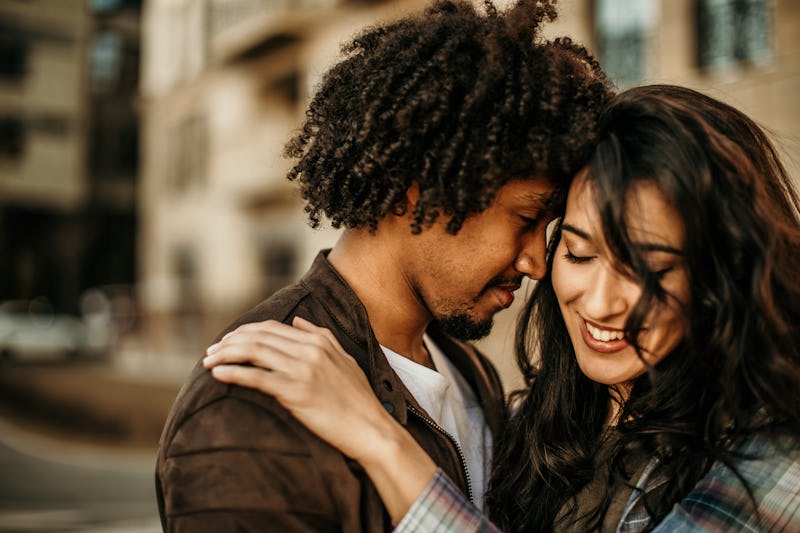 anandaBGD/E+/Getty Images
Libras may be represented by the scales, but you sure know how to throw people off-balance when you walk into a room. After all, your ruling planet is Venus. So, you're blessed with beauty, charm, and grace, just like the goddess of love herself. As an air sign, you're also naturally gifted in the art of verbal seduction. In the bedroom, you're very generous and more than willing to fulfill your partner's fantasies. Since Libras are all about fairness, you need sexual partners who are just as into giving as they are receiving. As you've likely experienced, that isn't always the case. Fortunately, the three zodiac signs most sexually compatible with Libra won't disappoint.
"Venusian and coquettish, Libra is the lover of the zodiac," Valerie Mesa, resident astrologer for a Latinx dating app, Chispa, tells Bustle. "This air sign is irresistibly charming and in love with love. Governed by the goddess Aphrodite, Libras feel their best when surrounded by beauty. Since they're blessed with the art of seduction, turning them on won't be as easy as you think. Falling in love with Libra isn't the problem – it's getting Libra to fall in love with you!"
For Libras, beauty, culture, poetry, candlelight dinners, mental stimulation, and charming atmospheres are major turn-ons. Mesa says that physical intimacy isn't one of the most important things to them in a relationship. But if their partner takes the time to romance them and look good for them, Libra will happily reward them for their efforts. With that said, here are the three zodiac signs most sexually compatible with Libra, according to Mesa.