These 3 Zodiac Signs Wake Up Remembering The Weirdest Dreams
Their subconscious runs wild during REM.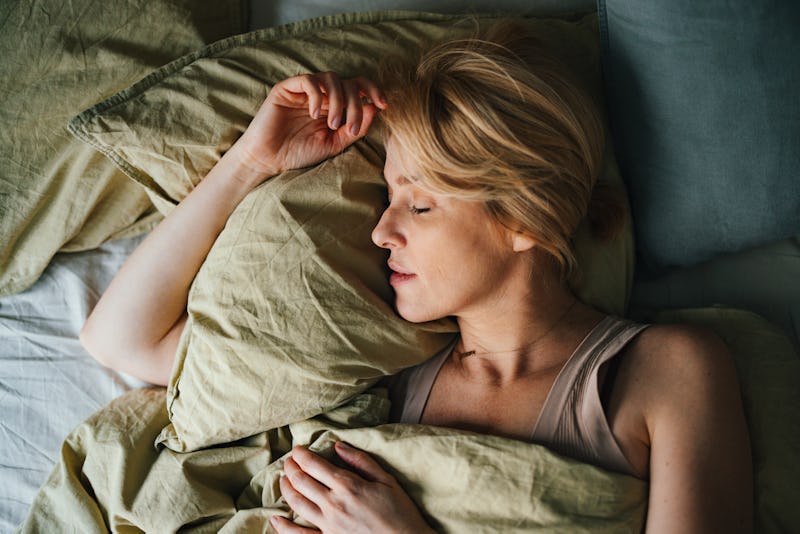 miniseries/E+/Getty Images
When most people wake up from an unusually weird dream, they may feel compelled to try and understand what could've possibly inspired their subconscious to go there. Maybe it was that movie they watched before bed, or perhaps they accidentally grabbed a caffeinated teabag when they meant to brew a batch of Sleepytime. But for these three zodiac signs, weird dreams are so common that they probably don't even try to make sense of them anymore.
Believe it or not, your sun sign has more influence over your REM cycles than you might think. Not only can it affect how much or how little sleep you get every night, but your sign may also impact your subconscious and the images you see at night while you catch some Zs. Of course, there's no real way to determine whether or not this is actually true — most dreams don't make much sense to begin with, and your definition of a weird dream may not match the next person's. However according to astrologer Brandyn Lee (aka @brandynlee1 on TikTok), these signs have a higher susceptibility to weird dreams than others because their ruling planets are all associated with imaginative, spiritual, or creative personalities.
Source:
Brandyn Lee, astrologer and TikTok creator