The 11 Best Sex Toys For Threesomes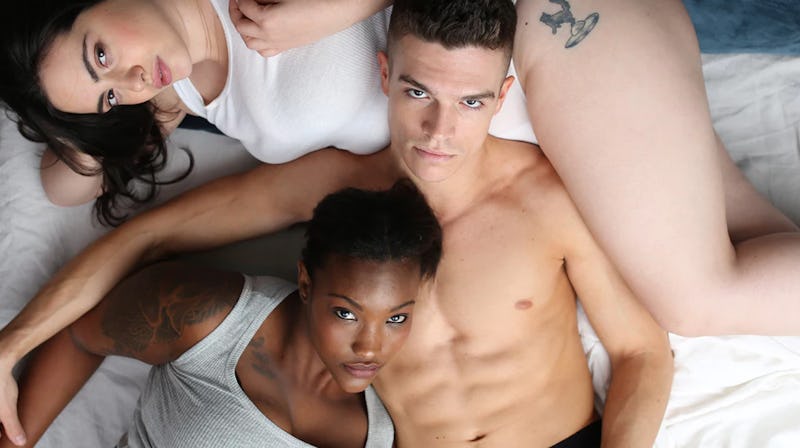 Ashley Batz for Bustle
When it comes to threesomes, there's the camp that wants to keep it as a fantasy, those who have it on their sexual bucket list, and others who have them on a regular basis. It's those in the latter two groups that either know what sex toys are best for a threesome or probably should know what are best for a threesome. Because sex toys really enhance a sexual experience, no matter if it's casual or with a long-term partner, it only makes sense that they'd definitely come in handy in a threesome, too. More may be the merrier, but it does involve extra work.
But even before we get to which toys are best for a threesome, the threesome chat needs to be had. Especially if you're in a relationship.
"When approaching the subject of a threesome, I advise my clients to be absolutely sure of their intention," Lia Holmgren, sex expert and relationship coach, tells Bustle. "When a couple who is adding a third intimate partner, one individual shouldn't feel pressured or like they're only doing this for their partner. Both partners in a couple should be excited for a threesome. If one partner is uncomfortable or only wants to participate to please their partner, the couple shouldn't proceed."
Once expectations and boundaries have been discussed, it's time to get down to business. Here are 10 sex toys for threesomes — no matter what the threesome combination happens to be.