11 Surprising Things You Can Do With Store Bought Cookie Dough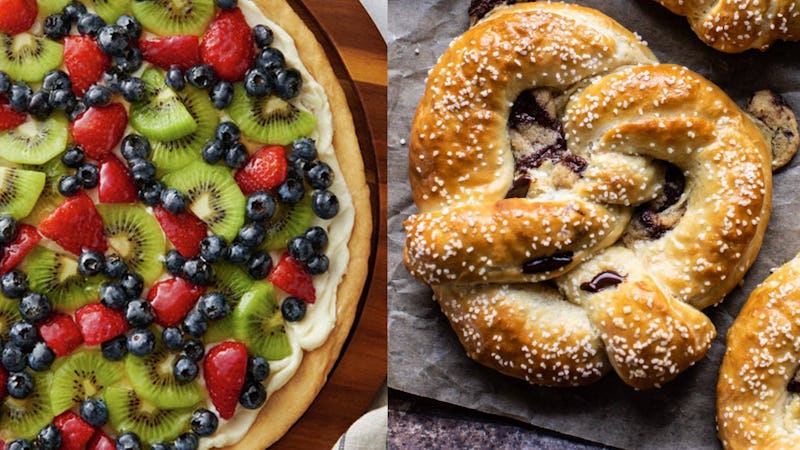 Kroger/Half Baked Harvest
If you're in something of a baking rut, exhausted by sourdough starters or just generally sick of making stuff from scratch, welcome. Some of us have been here for a hot minute. Here, in this baking safe haven, we are ready and willing to acknowledge the fact that there are plenty of recipe hacks for store-bought cookie dough. So, put down that bag of flour — we're going full Semi-Homemade with Sandra Lee.
We needn't reinvent the wheel especially when that wheel is made of cookie dough. There's the classic Toll House break-apart cookies. There's the Pillsbury tube of sugar cookie dough. From there, there's pretty much every iteration of cookie dough your sweet tooth could dream of. There's cookie dough inspired by Frozen II. There's cookie dough with marshmallow pieces. There's cookie dough with Oreo crumbles, cookie dough with rainbow M&M minis, cookie dough with Reese's peanut butter, Funfetti cookie dough, even cookie dough infused with pumpkin spice. There is a pre-made, store-bought cookie dough for any and all of your cookie dough dreams.
Honestly, the most difficult part of most of these recipes is deciding which pre-made cookie dough to go with. Once you've got your store-bought dough tube of choice, all you'll need to do is pick from one of the 11 recipe ideas for pre-made cookie dough that aren't your standard cookies.