11 Reasons Danielle M. Should Totally Be The Next Bachelorette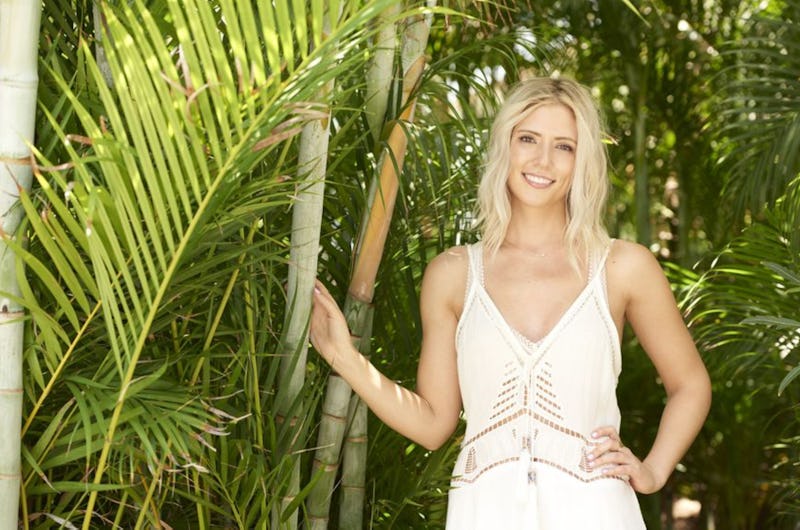 Bob D'Amico/ABC
It's as the old saying goes: It's never too early to start thinking about the next season of The Bachelorette. There have been a number of great contestants on The Bachelor spin-off, and among them is Danielle Maltby. You want some reasons why Danielle M. should be the next Bachelorette? Those reasons are coming right up.
Danielle M. joined Bachelor Nation on Nick Viall's season of The Bachelor. The neonatal nurse was eliminated week 7, and a few months later, she appeared on the fourth round of Bachelor in Paradise. She ultimately decided to leave the show early to go work as a nurse in Kenya, but not before sharing a smooch with her longtime pal Wells Adams. Fans surely know by now how that pairing panned out: Wells is dating Modern Family actor Sarah Hyland, and Danielle M. and Wells are just friends.
And so, here we are, hoping that Danielle M. will one day be the Bachelorette. Yes, Arie Luyendyk Jr.'s season of The Bachelor won't begin for several more days, and yes, some may say we're getting ahead of ourselves here. But oh well. Here are some reasons why Danielle M. should be put on The Bachelorette shortlist.
1. She's Single
Sorry to turn into Captain Obvious, but no one in a committed relationship should be the Bachelor/Bachelorette. Of course, being single isn't the only reason someone should be the Bachelor or the Bachelorette, but it's an important qualification.
And by golly, Danielle M. meets that qualification. When Us Weekly asked her about her current relationship status, Danielle M. replied, "I'm not [seeing anyone]. So if you know of any men, send them my way!" Uh, how about 30 (give or take) Bachelorette contestants?
2. It Might Help Her Make This Tweet A Reality
Such a solid requirement.
3. She'd Be Fun To Root For
Like Rachel Lindsay, Danielle M. comes across as a genuine, funny, and kind person. And like Rachel, Danielle M. would be so fun to cheer on if she were to embark on her own Bachelorette adventure. Come on, who doesn't want to see a great person find love?
4. Just Watch Her Say Goodbye To The Other Contestants On Nick's Season
How could anyone not want to root for her?
5. This Tweet
Where is the lie?
6. And This Tweet
Such wise words.
7. Her Friendship With Alexis Waters Could Mean An Alexis Cameo
Speaking of sharks, Alexis happens to be one of Danielle M.'s friends. And Alexis rules. If the dolphin-shark were to swing by Danielle M.'s season like she did during Rachel's season, that would be a fin, er, win for all.
8. Same Goes For Her Friendship With Wells
He'd pop by, right? Hey, maybe he could even bring bartending skills to the Bachelor mansion. (But, uh, please leave the puppets at home this time.) Their platonic dynamic is real fun (see: their Twitter interactions), and it'd be a delight to see them be buddies on TV again.
9. She Tweets About Unicorns A Lot...
... And that seems like a solid enough reason for the show to concoct some sort of unicorn-themed group date.
10. She Seemed To Have A Positive Experience On The Bachelor
Would she have a positive experience on The Bachelorette, too? There's only one way to find out.
11. She'd Be One Step Closer To Dancing With The Stars
OK, she doesn't have to be the star of The Bachelorette to get cast on DWTS, but it couldn't hurt her chances (see: Nick Viall).
If Bachelor Nation were to give Danielle M. a chance to find love for a third time on national television, that occasion would call for a celebratory glass of whiskey and a steak. Only the finest for this Ron Swanson fan.