Experts Recommend These 11 Old-Fashioned Nighttime Traditions For Couples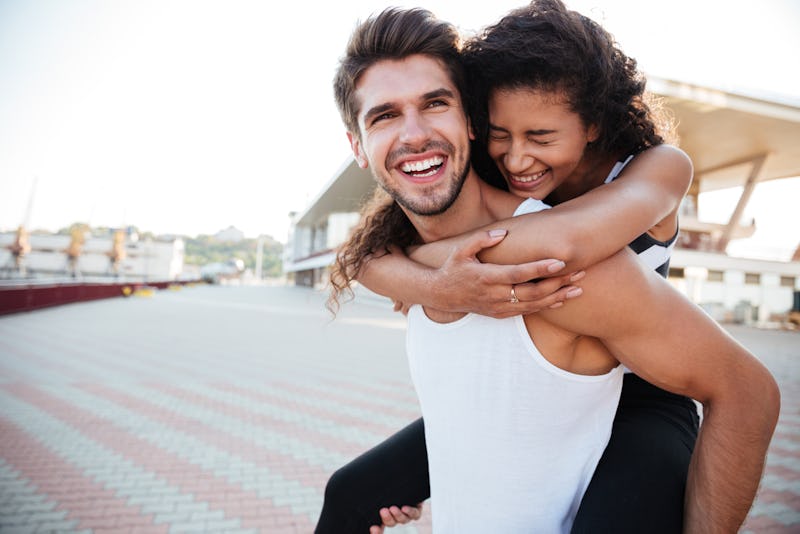 Dean Drobot/Shutterstock
If it's starting to feel as if a busy and hectic life is getting in the way of connecting with your partner, then it may be time to give a few old-fashioned nighttime traditions a try. Not only can these things be fun — think playing board games, mixing up drinks, or going out for ice cream after dinner — but they can also slow you down just enough to truly reconnect. And that can, in many ways, be just the change your relationship needs.
"Old-fashioned traditions can be a way to reconnect with ourselves and our partner," Megan Little, PhD, LPC, a licensed professional counselor and owner of Reframe Your Story Counseling & Consulting, tells Bustle. "They get us back to being present, enjoying where we are and who we are with, and serving as a way to disconnect from our long to-do lists."
While it's fine to be busy and get things done, see how it feels to get rid of modern distractions — like work emails, texts, and even your favorite TV shows – and focus on each other in a different way. Read on below for a few charming things couples did back in the day that you may want to try, in order to slow down and feel closer together.