11 Things To Do On Friday To Feel Closer To Your Partner All Weekend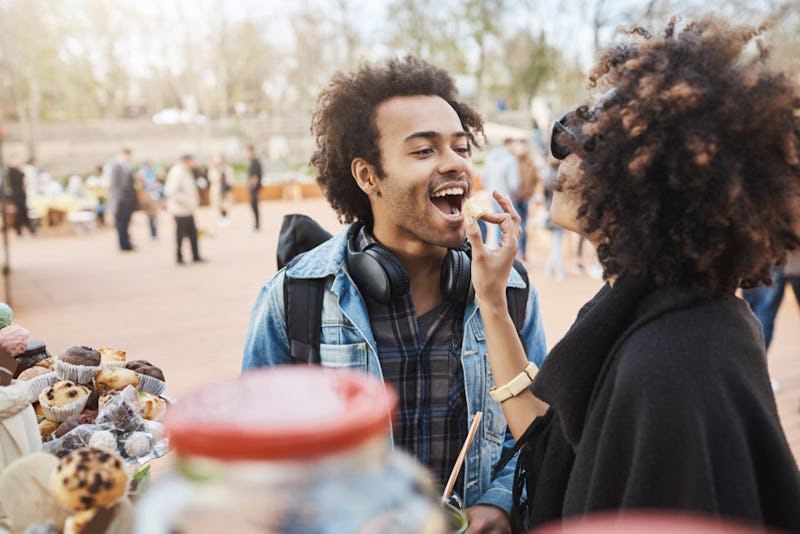 Cookie Studio/Shutterstock
While it's always possible to work on the connection you have with your partner during the week, nothing beats Friday night when it comes to all the opportunities you'll have to feel close. This is a great time to slow down, catch up, and go on a fun date, of course. But what you do can also set the tone for the days ahead, by setting you on the course for a truly great weekend.
This is true whether you live with your partner, see them all the time, or not; if you'd like your relationship to remain close, it's all about putting in the effort. "If you don't purposely carve out quality time (and respect the commitment), you may find that you [start to drift apart]," Dr. Jess O'Reilly, Astroglide's resident sexologist, tells Bustle. "Just as you have to plan and dedicate time to [your health], so too do you need to specifically schedule time to be together as a couple."
If you had a tough week, Friday evening can even serve as a reset button both for your own life, and your life as a couple. "The beginning of the weekend is a great time to create a ritual that reminds you both that you're intimately connected," Dr. O'Reilly says. "And that you share an intimate bond that is worth nurturing."
Read on for a few small things you can do as a couple on Friday nights to feel closer, and set the stage for a truly great weekend.