11 Signs Your Partner Is Downplaying A Relationship They Have With Their Ex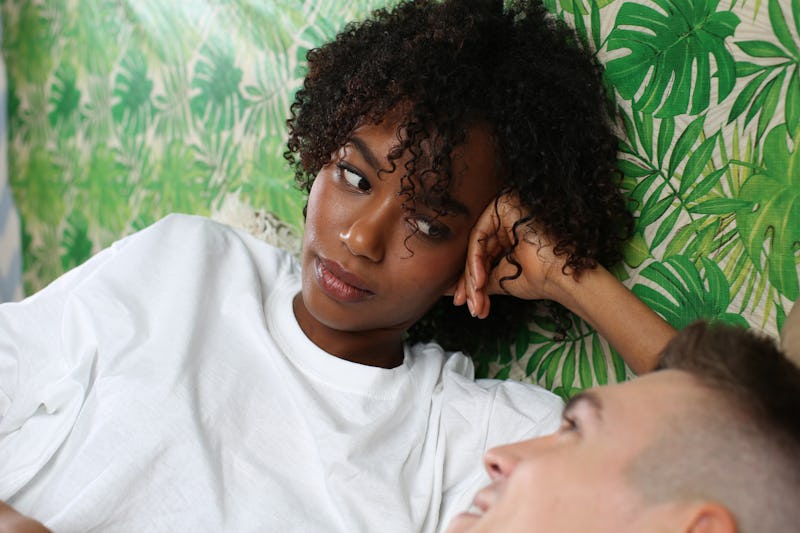 Ashley Batz/Bustle
While it's perfectly fine to be friends with an ex, there's a big difference between staying in contact, and staying in contact because you still have feelings. If your partner is doing the latter, your partner's relationship with their ex may be something they're downplaying, possibly by swearing nothing's going on, getting defensive, or acting surprised whenever an ex calls — among other things.
It's important to have trust in your relationship and take your partner at their word. But if the whole ex thing begins to seem suspicious — and you can't shake the feeling that something's going on behind your back — definitely talk about it.
"Keep in mind that having a friendly relationship with an ex can be healthy and a sign your partner is mature. But, if you feel it crosses a line, you should ... have a conversation about it," Jonathan Bennett, relationship and dating expert at Double Trust Dating, tells Bustle. "Approach it as a conversation and focus on your feelings."
Let your partner know that you're uncomfortable, as well as what you're worried about. Then, start a conversation about boundaries and how you'd like to proceed going forward. It's possible for your partner to be pals with an ex, as long everyone's on board. But if they still have feelings for each other, or are crossing lines, that's not a healthy situation for anyone. Here are a few signs your partner might be downplaying their relationship with their ex, according to experts.