11 Subtle Signs Your Partner's Laziness May Be Emotional Neglect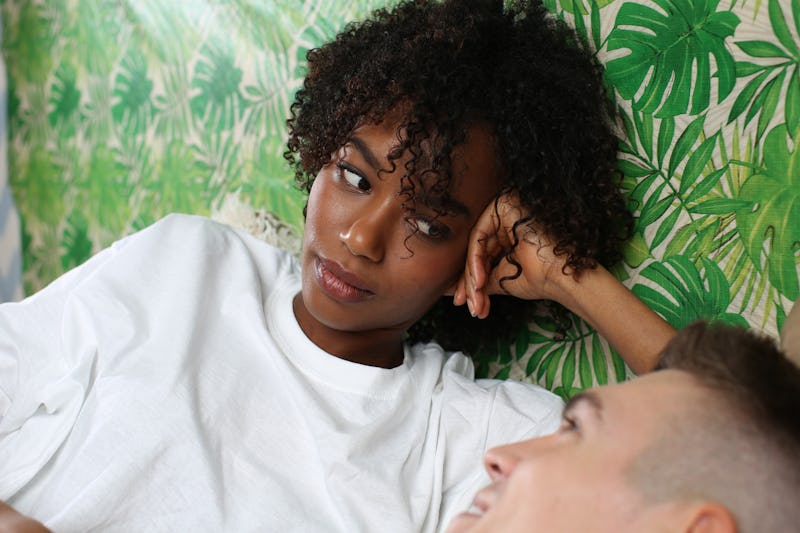 Ashley Batz/Bustle
While everyone's allowed to focus on themselves, and take time to do what they'd like to do, if your partner strikes you as lazy or self-centered more often than not, it could be a sign of emotional neglect. And that's because, while laziness may be what you witness on the outside, the habit often stems from an internal thoughtlessness, clinical psychologist Dr. Julie Gurner, tells Bustle. And that can have a negative impact on your relationship.
If your partner lets you down once or twice, it's no big deal. But if you notice a pattern, it's best to point it out. "Emotional neglect is a problem best caught early on and sometimes just a joking reminder is all that is necessary [to turn things around]," Dr. Gurner says. "For example, if [your partner] doesn't consider you when getting their coffee, say, 'Hey, what's this? Where's mine?' Sometimes a nudge is all that's necessary, and you'll see them think of you next time around."
This is a simple way to prevent thoughtlessness and laziness from turning into a habit, which can easily turn into neglect. "When you let these issues go on and deteriorate, it takes far more work and strife to bring it back, if it comes back at all," Dr. Gurner says. "Behavior that seems insignificant can be a great opportunity to keep things on track and keep your needs met so that you're top of mind." Read on for some lazy habits that can easily become neglect, according to experts.