12 Maple-Flavored Things To Try This Fall If You're Over Pumpkin Spice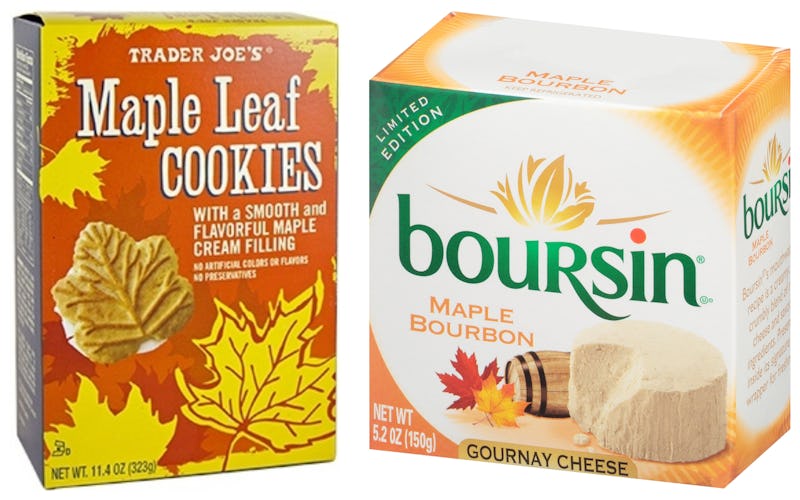 Courtesy of Brands
I have a confession to make: sometimes, I'm just not in the mood for pumpkin spice. Oh God it feels good to finally say that out loud. I know I'm betraying my inner basic, but girlfriend's gotta switch it up now and again. Fortunately, the autumn season is iconic of other notable flavors, namely maple. If you're a fan, I've got 11 maple-flavored things to try this fall that are so delicious, you'll be saying, "Pumpkin spice who?!"
That's not to say I'm turning my back on fall's favorite flavor. The *instant* the temperature drops one degree and I step on a crunchy leaf, I know it's fall and it's time to temporarily transition to what I've come to refer to as the Pumpkin Spice Diet — pumpkin spice lattes for breakfast, pumpkin spice bagels with cream cheese for lunch, and for dinner, I cut out the middleman and pour pumpkin spice directly into my mouth. I have no regrets.
But some days, IDK, pumpkin spice just doesn't do the trick. Maybe it's PMS. Maybe I'm feeling adventurous. Maybe I simply need to march to a different beat. If you're feeling rebellious, swap out your PSL for one of these tasty maple goodies.