12 Food Ideas For Your Royal Wedding Party Inspired By Meghan Markle Herself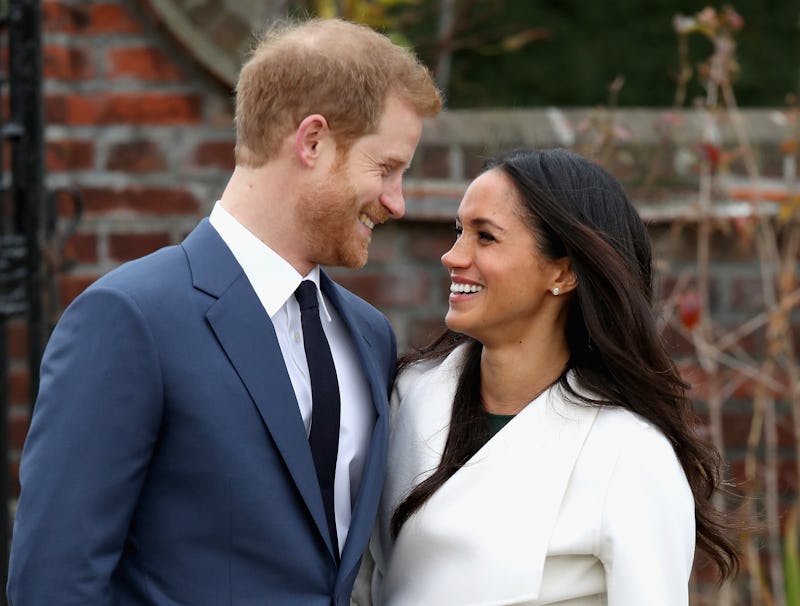 Chris Jackson/Getty Images Entertainment/Getty Images
The countdown to the Royal Wedding is in the home stretch, but if you're still struggling to finish off the menu for your viewing party, why not think about it as a themed party? These Meghan Markle-themed foods will give you all the inspiration you'll need — and because they're inspired by the bride herself, you can be sure that they'll be on the mark.
Markle's foodie nature has long been one of her defining features; from frequently chatting about restaurants she loves with interviewers to running her own lifestyle website with a heavy emphasis on recipes, she's given us a wealth of information over the years about her favorite foods. As such, it's no surprise that the wedding cake flavor she and Prince Harry chose for their nuptials bucks tradition: Kensington Palace announced back in March that a lemon elderflower cake baked by Claire Ptak of Violet Bakery would be on the menu. Of course, the rest of the menu has remained under wraps — but no doubt it will be an elaborate spread, indeed.
If you and your pals will be waking up at the crack of dawn on May 19 to watch Meghan and Harry tie the knot, you're certainly going to need some sustenance to keep you going — so here are some ideas for your own menu that Markle would certainly approve of herself. Don't forget the tea and champagne!