12 Oscar Party Recipes Inspired By The Best Picture Nominees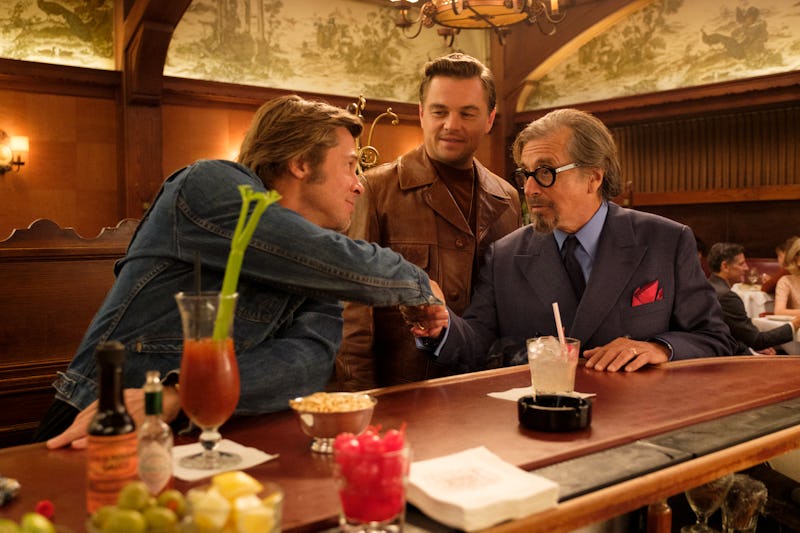 Andrew Cooper/Sony Pictures
The 2020 Oscars are here and whether you're watching them solo or hosting a shindig, the nine Best Picture nominees provided plenty of fodder for Oscar party recipes.
Some movies feature food moments more than others. For instance, there's no lavish dining in the WWI-set 1917. But even with Little Women partially taking place during the Civil War, Edible Boston reported there are 27 food scenes in Greta Gerwig's adaptation. Robert DeNiro's Frank Sheeran finds plenty of time to dine — and kill — at places like Friendly Lounge, Villa Di Roma, and Umberto's Clam House during the three-and-a-half-hour runtime of The Irishman. The Kim family gets a taste for the finer things in life (sometimes literally) in Parasite. And the Mexican food scene in Los Angeles received significant screentime in Once Upon a Time... in Hollywood when Brad Pitt and Leonardo DiCaprio hit up Casa Vega for margaritas and tacos while Margot Robbie's Sharon Tate goes to El Coyote on a very fateful night.
The one food item that dominated the Best Picture nominees was ice cream. The sweet treat made an appearance in Little Women and received notable shoutouts from Christian Bale's Ken Miles in Ford v. Ferrari and Al Pacino's Jimmy Hoffa in The Irishman. While Jimmy Hoffa may always be ready for some ice cream, you'll need some other food items during the approximate three-hour-long show when the Oscars begin at 8 p.m. EST on Feb. 9. So here's what else you can fill your Oscar table with for a March family-approved feast.