5 Quotes About Anxiety To Remember When Times Get Tough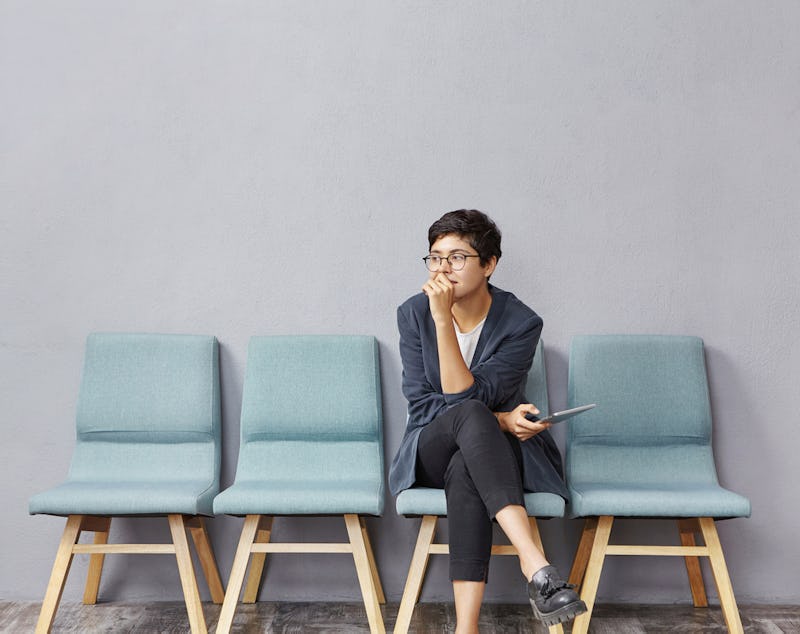 Wayhome Studio/Shutterstock
Not a day goes by that we aren't bombarded with information on how to make our lives better, and that goes double for how you deal with stress and anxiety. But if you have your routine down pat already, it doesn't hurt to add new ideas to the arsenal. These quotes about anxiety can help you manage stress during moments where you need a mantra to guide you (but maybe not a mantra-mantra).
A poll by the American Psychiatric Association found that nearly 40 percent of Americans were more anxious in 2018 than they were at the same time in the previous year, and 32 percent of American adults said the same thing in 2019. Luckily, the past few years have also featured countless books about coping with stress, an endless array of podcasts dedicated to self-care, and tons of celebrities who've used their platforms to discuss mental health through open letters and social media.
It's important to remember that it's OK if you don't take comfort in the things that help others to cope. That doesn't make you broken.
If you're in need of a little support when you're stressed out, here are 12 empowering quotes to remember when you're feeling especially anxious: