12 Women Share The Very First Thing They Ate After Becoming American Citizens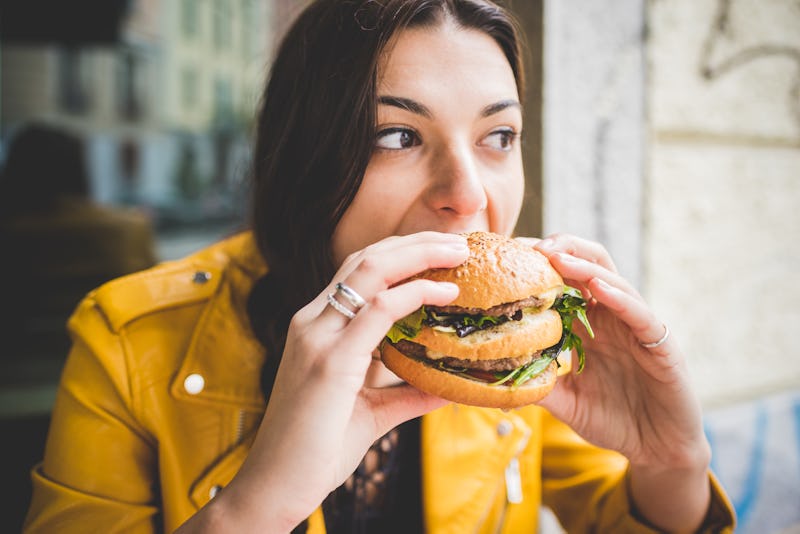 Eugenio Marongiu/Shutterstock
Regardless of where you were born, some foods probably stick out in your mind more than others. And when it comes to your earliest food memory, you may still remember what it smelled like, tasted like, and how it made you feel. Maybe this was something as simple as chocolate pudding you had in kindergarten or your grandma's homemade chicken noodle soup, the smell permeating the air in your childhood home; even thinking about it, you can still smell it right now. And, today, you still may prefer those foods, especially as your go-to comfort foods. And if you were born outside the U.S., the first thing you ate as an American citizen may also stick with you for a lifetime and even help shape your identity.
Renata Castro Alves, immigration attorney and founder of Castro Legal Group, says that there are both legal and personal frontiers to break, and that many aspects of being American are incorporated far ahead from ever becoming a naturalized citizen. However, she thinks nothing is more challenging than adopting American eating tastes and habits.
"It is easy for foreigners to judge American lifestyle choices — having a sandwich for lunch, who else does that? — but the reality is, eating American food is the final frontier to really fitting the mold," she tells Bustle. "I remember eating American foods, such sweet potato or green bean casseroles, and thinking that in my home country of Brazil, no one would even know what that was. But, at a Christmas party my family attended with my Brazilian mom, I noticed how Americanized I had become when I reached to the Sweet Potato Casserole without hesitation."
As Castro Alves says, some people consider eating American foods to be the final frontier. Below, 12 women share what they first ate when they became American citizens.