13 Common Things You Think People Find Sexy, But They Actually Don't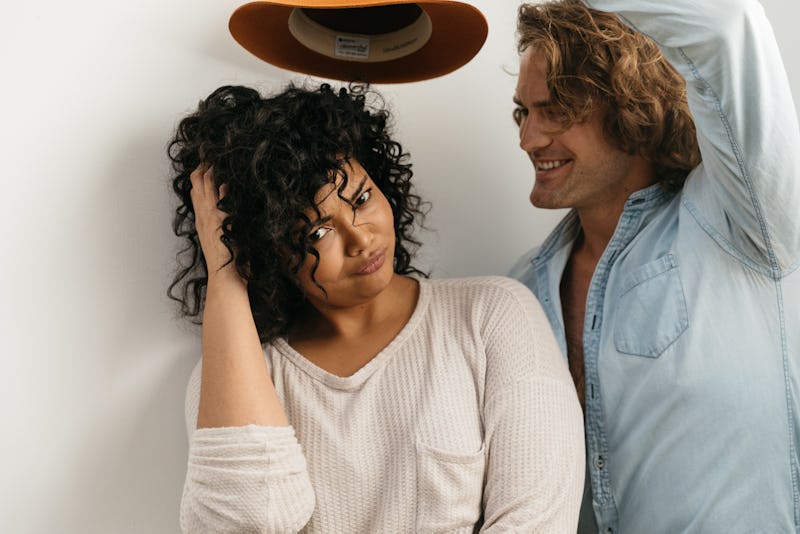 Ashley Batz for Bustle
Attraction is a subjective spectrum: there is no one personality trait or quirk that makes a person universally appealing. That concept, as a whole, is a flat out myth. Attraction can differ based on the individual, a culture, a region, and more. But still, we've all grown up hearing old wives' tales about the common things that are universally loved when it comes to a person's characteristics. The truth is, all of the attributes we've been conditioned to find sexy are directed at us by society. But, what truly makes someone attractive often comes down to what makes them unique. And these factors are rooted in personality and based in behavior, not in appearance or the material world.
A 2015 study in the journal Current Biology followed a pair of identical twins raised in entirely different environments in order to determine whether nature versus nurture plays a larger role in deciding whom you find attractive. The results indicated that, "Your perception of other people's attractiveness is mainly the result of your own experiences." In other words, beauty is, indeed, in the eye of the beholder.
Bustle talked to licensed psychotherapist and sex and relationships expert, Dr. Gary Brown, about 13 types of behavior that we've traditionally been led to believe will always be found sexy. And it turns out, that's not entirely the case.