Married People Are Giving Singles Their Best Advice On Love & It's Eye-Opening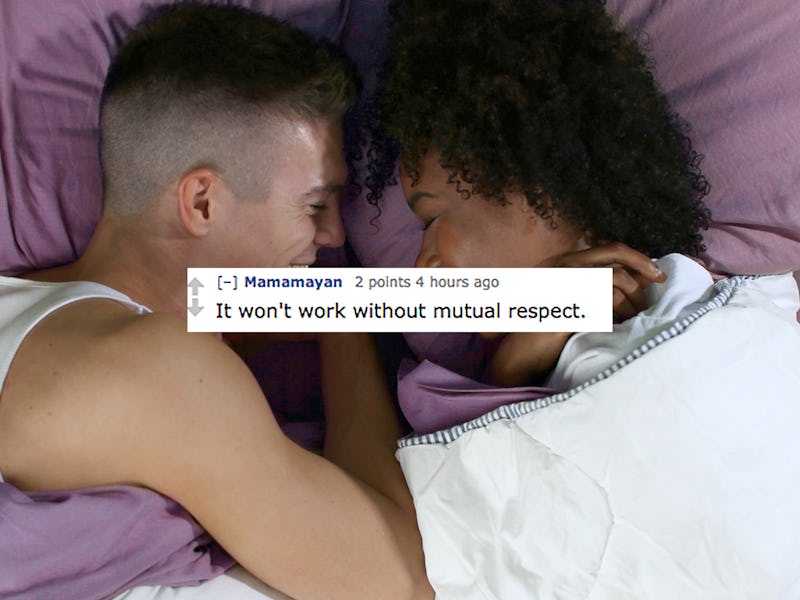 Ashley Batz/Bustle
When you're in a long-term relationship with someone, you make tons of decisions together, both big and small, but there's perhaps no decision more monumental in a relationship than taking the leap and deciding to get married. Marriage might not be for every couple, but for the couples who do want to tie the knot, it's helpful to have an understanding of what marriage is really like *before* going into it — and naturally, the best advice about marriage usually comes from married (or formerly married) people.
In a recent AskReddit thread, one user asked married men and women to share the advice they would give to singles about marriage, and their responses are proof that marriage is not a decision you should make lightly. As romantic as the idea of getting married and spending forever with your partner is, marriage is also a huge commitment, and it requires a lot of work (on the part of both partners) to make a marriage last. From knowing how to communicate effectively to making sure you're compatible on the deepest levels, there are so many things you should explore in your relationship prior to getting engaged.
If you're thinking that getting married is in the near future for you and your partner, here are 13 pieces of marriage advice to keep in mind, as told by people who have been there, wed that.