What Really Happens When You "Take A Break" From A Relationship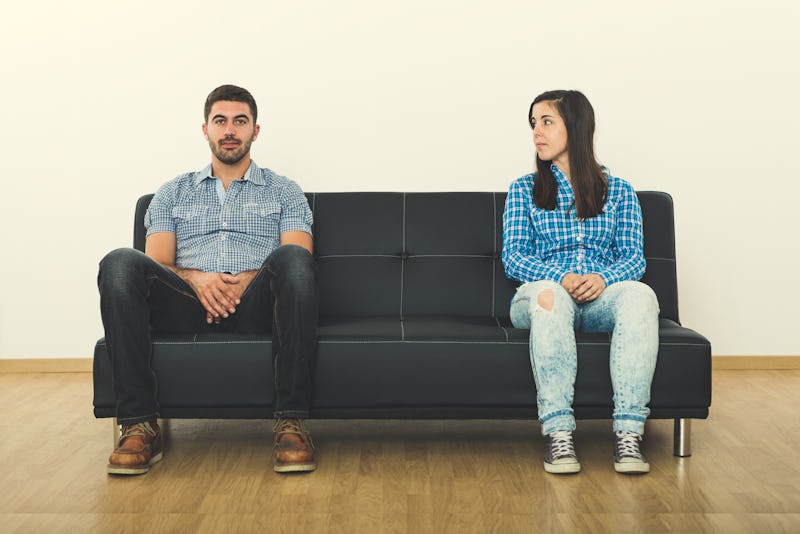 photopitu/Fotolia
When couples hit a roadblock, they usually weigh the pros and cons of staying together and breaking up. But there's a third option that's rarely granted any thought: taking a break. As Chris Armstrong, a dating and relationships coach tells Bustle, breaks in relationships are usually about one of two things: someone needs to reflect internally on things like commitment or insecurity issues, or someone needs to reflect externally and figure out whether the relationship is right.
While some couples realize down the road that their breaks should've been breakups, others recover from them and go on to enjoy happy, healthy relationships. To find out which of these scenarios seems most common and which others might occur, I asked people what happened when they took breaks from relationships.
This is just a small sample, though, so it might help to look at data. One study in the Journal of Marriage and Family found that only a third of couples who got back together after breaking up stayed together. Another study in Personal Relationships found that relationships were lower-quality after couples spent time apart. So, the prognosis isn't great. Ross and Rachel may have given us false hope.
A lot of these stories are in line with the idea that couples on breaks are really better broken up. But as you can see from the others, couples really can bounce back after breaks. In case you're considering it, here are just a few things that can happen when a couple takes a break.