Here's When You Need A Professional's Help With Your Taxes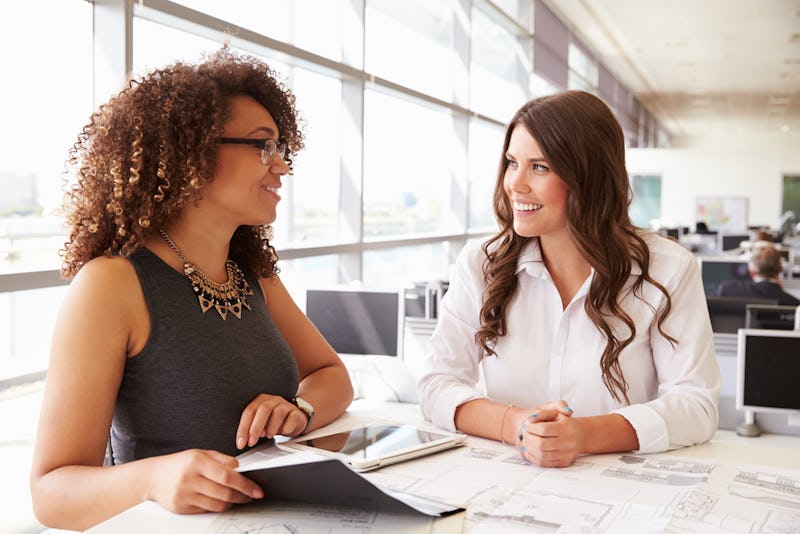 Monkey Business Images/Shutterstock
Sometimes, doing taxes can become overwhelming — and fast. While you may have a W-2 from one job, you may also have a collection of 1099s and write-offs to contend with. But how do you know when you need a professional's help with taxes? After all, you don't want to make any mistakes if you decide to do your own taxes.
"A lot of times, choosing whether to use online tax software or hiring a professional comes down to how comfortable you feel doing your taxes yourself," Andrea Coombes, NerdWallet's tax specialist, tells Bustle. "The best online software these days will really guide you through the process, so there's a good chance you can do your taxes using one of the top-rated software packages." Plus, many of them also give you access to professionals to help you out.
Since there's still about a month until taxes are due, you can always try doing them on your own before seeking an expert's help. However, Coombes says that, even so, you still may feel better hiring a specialist, especially given all the new tax changes this year. Better safe than sorry, right? And the money you invest in a professional may get you a bigger return in the end. In case you're not sure if you need a tax adviser or not, below, experts chime in on when you may need one.