How To Celebrate Valentine's Day When You're Apart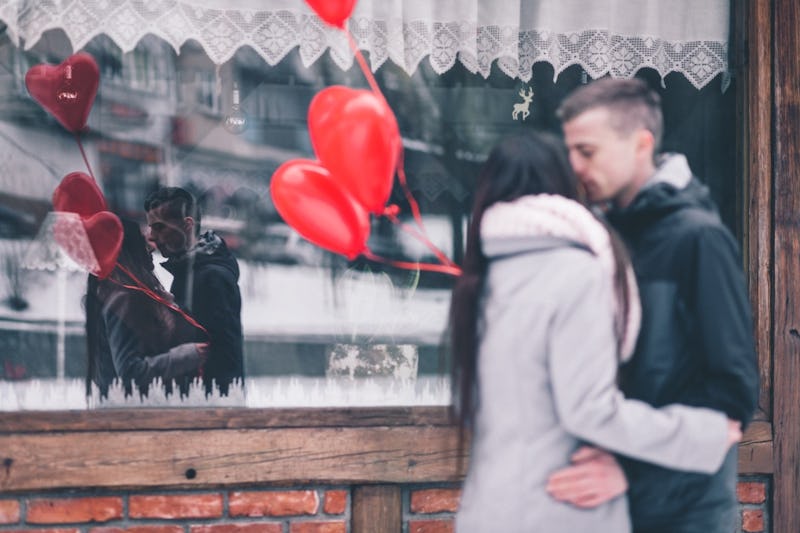 Pexels
With February 14 around the corner, you may be wondering how to celebrate Valentine's Day when you're in a long-distance relationship. You're certainly not alone — 14 million couples report being in a long-distance relationship, according to a study by Statistic Brain. As someone who's been in plenty of LDRs, I think there are two key things to making them work (aside from trust) — communication and creativity. After all, even if you don't ever expect to be in an LDR, sometimes you and your partner find yourself in one, whether it's for a few weeks, months, or more — and key holidays may occur at the time, such as Valentine's Day. Or, perhaps you're used to celebrating holidays while physically apart.
"One of the keys to a successful LDR is to maintain healthy levels of intimacy and closeness, especially during Valentine's Day," Clarissa Silva, behavioral scientist and author of the relationship blog, You're Just A Dumbass, tells Bustle. "Some couples use video chats, audio files, and snail mail as ways to compensate for the lack of being able to physically be in the same room. This Valentine's Day, try adding creative elements to what you already do."
Exactly. After all, when you're long-distance with your significant other, everything is magnified — how often you speak, when you speak, and doing your best to keep up with each other's lives while also maintaining your own. It's a fine balance. Here are 15 ways to celebrate Valentine's Day when you're in a long-distance relationship, because the more ideas, the better, I think.