16 Free Travel Apps That Will Help You Save Money On Your Next Vacation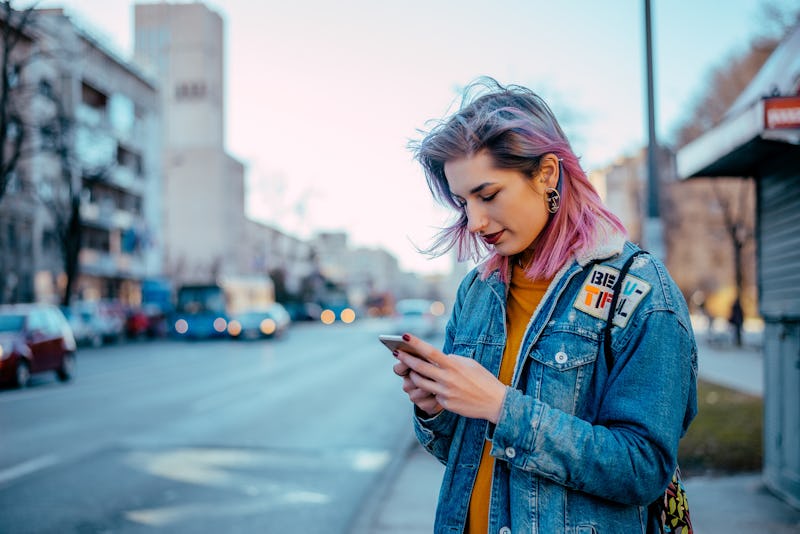 bnenin/Fotolia
When it comes to traveling, I'm sure you'd agree with me that the more cost-effective, the better. After all, there are several free travel apps to help save you money this summer. All it'll cost you is a few minutes of your time to download the apps, and you'll soon start reaping the benefits.
"Travel trends all scream one word — mobile," Rob Day, General Manager at Secret Escapes, a website which hand-picks hotels, holidays, and offers to its members, tells Bustle. "Be it the inspiration and discovery phase or the research phase (where you shortlist potential vacation spots, investigate options, and compare prices, and then make the booking itself), the wealth of apps available across all mobile operating systems bring travel to our fingertips. Gone are the times where we'd have to visit an actual travel agent to feel comfortable and confident in a big purchase. We're using apps, trusting online content, and we're making those big purchases using our mobile phones. Thanks to social media, there's no shortage of travel inspiration, and thanks to advances in meta search and specialist deals websites, it's easy to snag a great price for your dream escape."
I definitely agree with Day. If you spend a bit of time looking for deals, you'll certainly find them with one of the many travel-related apps on the market.
Before Your Trip, Collect Travel Rewards
It probably goes without saying that another way to prep for your future trip is to use a credit card with travel rewards. The Chase Sapphire Reserve is an example of a great rewards travel credit card. "More than half of Chase Sapphire Reserve cardmembers are millennials — so the card has clearly struck a chord," a spokesperson for Chase Sapphire tells Bustle. "Chase Sapphire Reserve received tens of thousands of applications in the first couple weeks of launch last summer. Due to such high demand, we actually temporarily ran out of metal cards. We find that millennials and the Millennial–minded value the accumulations of experiences over things. Chase Sapphire Reserve is about rewarding our customers for things that matter to them — especially when those things aren't actual 'things' at all. And since Sapphire rewards on a broad definition of travel, the card rewards them 3x points on their own terms."
Now that you're using some travel rewards credit cards, here are some free travel apps to help save you money for your next trip. And the best part? All the apps below are free unless otherwise indicated, so get your phone ready to download them.