16 Shows & Movies About Isolation That Will Make You Feel Less Alone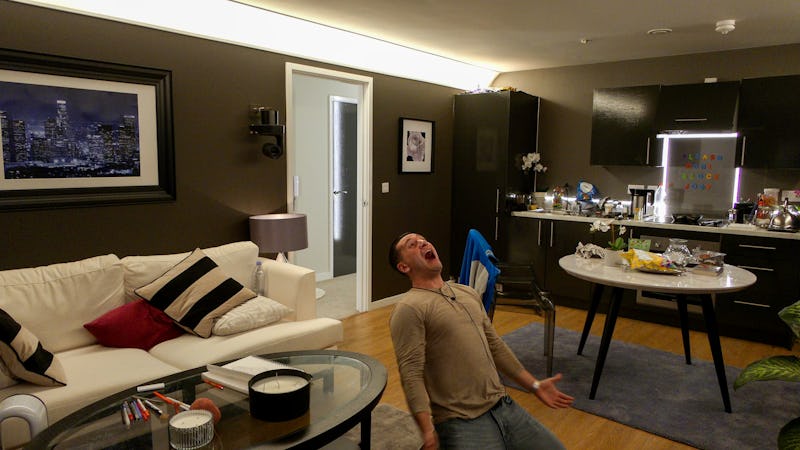 Netflix
As most of the world shelters inside in order to help prevent the spread of COVID-19, one of the few ways to pass the time is by watching a lot of TV and movies. Many people have turned to pandemic fiction: shortly after the coronavirus outbreak began to escalate in the U.S., the 2011 film Contagion spiked on the iTunes movie rental chart. But while psychologists agree these kinds of stories can offer a sense of control, they also advise to proceed with caution.
"It's important to remember that the goal of fiction writers is to entertain by sensationalizing the effects of a particular issue," Dr. Helen Odessky Phys.D., a clinical psychologist and author of Stop Anxiety From Stopping You, previously told Bustle. "If you find yourself feeling on edge, see a negative change in your mood, or have others close to you notice a negative impact, it may be time to change course."
Instead, you might try watching shows and movies about isolation that provide a bit of comedic relief — or at least some comfort in seeing people come together in times of distress. Here are 16 options that you can stream right now while safely socially distanced.