17 Target Beauty Buys Under $10 You Need Now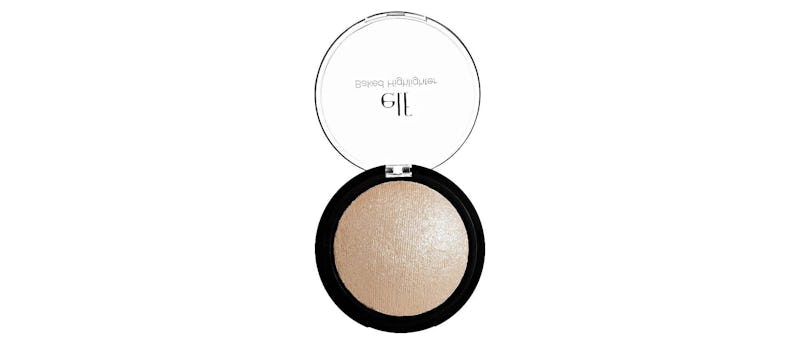 e.l.f. Cosmetics
If you're anything like me, you walk into Target with a shopping list of three items and somehow come out $100 poorer with three shopping bags full of goods — usually from the Target beauty department. The retail giant's beauty department has gotten a major overhaul in the past few years, and now it's become a go-to for all your favorite drugstore beauty products. It also has collaborations with beauty faves like Zoella and carries lines you can't find anywhere else, like Jessica Alba's Honest Company.
Considering how amazing the selection is, it's easy to get lost in the beauty department for hours on end and emerge with a collection products that'll add up to hundreds of dollars. But because Target's "Expect More, Pay Less" slogan totally rings true, you can also find a huge selection of beauty products under $10. From contour palettes, to lash primers, to temporary hair color that will help you get rose gold hair like Kylie Jenner, there's literally something for everybody. I'm always amazed by the products that drugstore brands are able to put out at amazing prices, and this selection is no exception. Here are 17 of the best beauty products under $10 you can buy at Target right now.
1. Rimmel Conceal & Contour Palette
Rimmel Insta Concealer and Contour Palette, $7, Target
This contour palette is a steal at $7, and its easy instructions make trying out contouring for the first time a cinch.
2. Maybelline Highlighting Concealer
Maybelline Dream Lumi Touch Highlighting Concealer, $6, Target
The shape of this new highlighter from Maybelline reminds me of YSL's iconic Touche Eclat, just way, way cheaper.
3. OGX Biotin & Collagen Shampoo
OGX Thick & Full Biotin & Collagen Shampoo, $6, Target
If you're looking to thicken your hair, look no further than this super affordable biotin and collagen shampoo from Ogx.
4. e.l.f. Baked Highlighter
e.l.f. Baked Highlighter, $3, Target
This e.l.f. baked highlighter is one of Target's bestselling beauty buys, and it rings in at the insanely affordable price of $3.
5. Milani Setting Spray
Milani Make It Last Setting Spray, $10, Target
Another Target bestseller, this Milani setting spray has super high ratings and is less than $10.
6. Kristin Ess Signature Conditioner
Kristin Ess The One Signature Conditioner, $10, Target
Beauty junkies have likely heard of stylist Kristin Ess, and her line for Target is super affordable.
7. Pixi By Petra Lip Balm
Pixi By Petra Shea Butter Lip Balm, $8, Target
There's nothing better than a goes-with-everything tinted lip balm, and this $8 option from Pixi by Petra is so fun.
8. Illuminate By Ashley Tisdale Cheek & Lip Tint
Illuminate By Ashley Tisdale Cream Cheek & Lip Tint Set, $8, Target
Yep, Disney Channel star Ashley Tisdale has ventured into the beauty world. You can buy this versatile cheek and lip tint for less than $8.
9. Sonia Kashuk Brow Definer
Sonia Kashuk Brow Definer, $6, Target
Sonia Kashuk has a crazy following among Target beauty junkies, and her brow definer is a perfect go-to brow product at a great price.
10. L'Oreal Paris Clay Mask
L'Oreal Paris Detox & Brighten Pure Clay Mask, $10, Target
L'Oreal's detoxifying clay mask will clear skin and eliminate grease, and the jar is less than $10.
11. Maybelline Instant Pore Eraser
Maybelline Baby Skin Instant Pore Eraser, $5, Target
If you're looking for a workhorse primer, this $5 option from Maybelline is a great option.
12. No7 Lash Serum
No7 Fanominal Lash Serum, $10, Target
This No7 lash serum is another Target bestseller, and it'll thicken and lengthen your lashes in just a few weeks.
13. Simple Micellar Cleansing Water
Simple Micellar Cleansing Water, $9, Target
If you've been wanting to jump on the micellar cleansing water train but have been scared to try it out, this less-than-$10 option is a great way to test the waters.
14. Maybelline Eyeshadow Palette
Maybelline The Blushed Nudes Eyeshadow Palette, $10, Target
I'm loving the rosy tones of this $10 eyeshadow palette.
15. Burt's Bees Cleansing Towelettes
Burt's Bees Sensitive Facial Cleansing Towelettes, $3, Target
If you have sensitive skin, it can be hard to find cleansing towelettes than don't make your skin red and angry. This new option from Burt's Bees will solve that problem.
16. Clairol Hair Makeup
Clairol Color Crave Hair Makeup, $10, Target
Want to try rose gold hair but are too scared to go permanent? This under-$10 Clairol temporary dye will help you keep the look only as long as you want to.
17. Miss Spa Blemish Spot Treatment
Miss Spa Clear Blemish Spot Treatment, $4, Target
These blemish patches are a super affordable $4, and you can stick one on a zit before bed and wake up with clearer skin.