17 Things Your Partner May Do In Private If They're Falling Out Of Love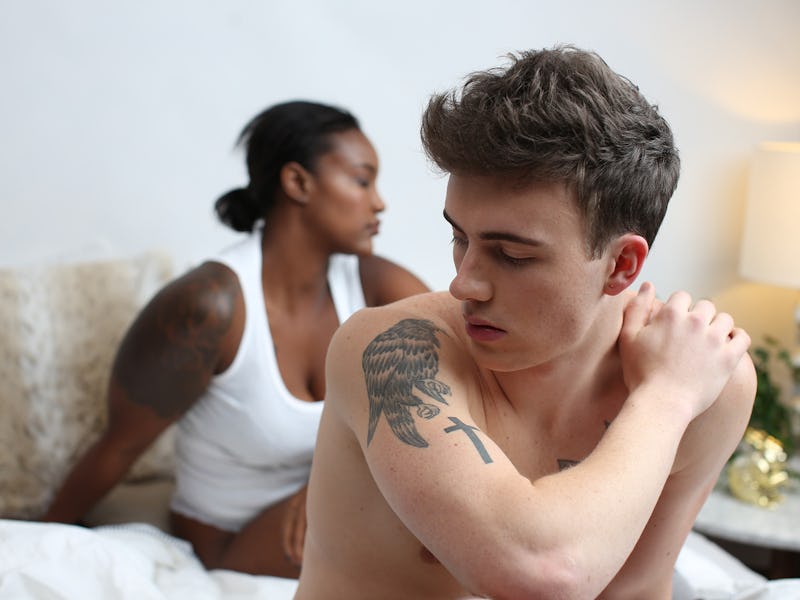 Ashley Batz/Bustle
While many people pull it together and put on a good show in public, if your partner lets you down consistently behind closed doors, it may be a sign they're falling out of love. What you do in the privacy of your own home can say a lot about the health of your relationship. So if your partner seems extra distant, or has become less affectionate, take note.
If you notice changes, set aside time to talk about them with your partner. "We cannot be 100% sure what is in another's heart, [so] it is always best to ask them what's going on," Christina Vazquez, a psychotherapist and author, tells Bustle. "If you still feel the 'off vibe,' set your standards and communicate them clearly, firmly, yet lovingly. You deserve to be loved as you want to be. If they can't or won't deliver, then you may have your answer."
Try not to jump to conclusions or assume your partner is falling out of love, as it's OK for people to change, or to need some alone time. But do follow up with them. "Remember that your partner's personal issues, your own issues, and the relationship itself all drive the emotional setting," Dr. Joshua Klapow, PhD, a clinical psychologist and host of The Kurre and Klapow Show, tells Bustle. "Express your concern, ask what is going on, and express your desire to make things better. You may need therapy, they may need therapy, you may need couples therapy. You won't know until you talk."
Here are a few things experts say may be a sign of a problem, and one you'll need to talk about ASAP.
This article was originally published on