13 "Taboo" Things That Can Actually Improve Your Relationship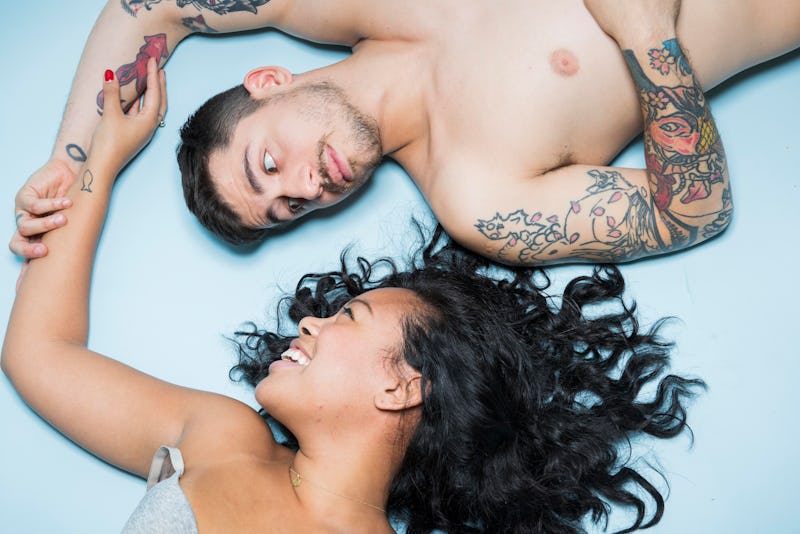 BDG Media, Inc.
To create a healthy relationship, you might think it's necessary to stick to the script, and follow all the common rules that we've accepted as necessary and "right" when it comes to being part of a couple. And yet, if you and your partner are a bit "out of the ordinary" with how you run your lives, you needn't worry about ruining your relationship. In fact, there are actually a few taboo ways to improve your relationship — despite the fact they might sound different from some of the old-fashioned rules you may be used to.
"If breaking old-fashioned relationship 'rules' makes you happy, then go for it," certified counselor Jonathan Bennett tells Bustle. "Mindlessly following old-fashioned customs and advice never made any relationship successful." And that's because there is no one-size-fits-all recipe for being happy.
"There are so-called rules or guidelines about how to make a relationship work; behaviors that are or are not appropriate or acceptable. But truth be told, we are all so different as individuals," Colby Marie Z, a sex and relationship coach, tells Bustle. "We have different likes, desires, experiences, values, perspectives, baggage, needs.... which also means every relationship is unique. If the individuals in the relationship are happy, satisfied, safe, and fulfilled, it shouldn't matter what the rules are." The taboo things listed below may sound like a surefire way to create interesting situations between you and your partner, but experts say they can actually improve your relationship, so feel free to give them a try.