17 Women Reveal Their Biggest Career Goals For 2019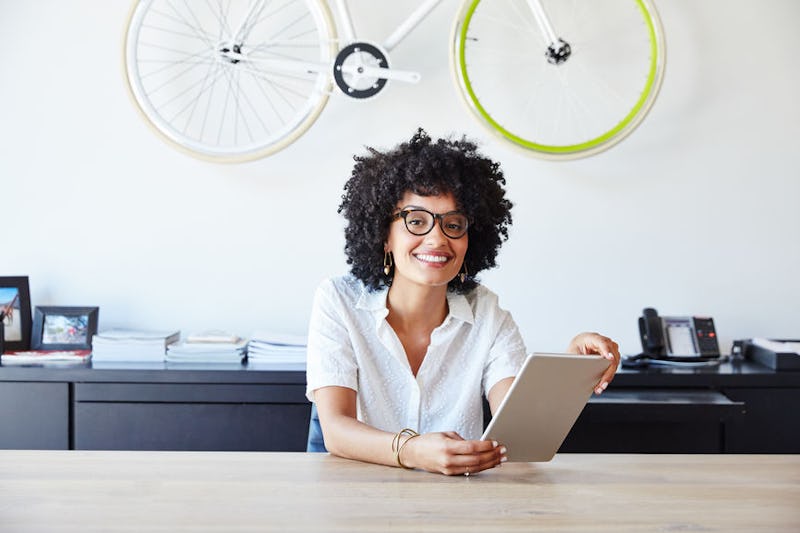 Trinette Reed/Stocksy
Even if you have the most amazing job ever, you probably have career goals you'd like to accomplish in the New Year. They can range from asking for a raise or hiring more people to work for you if you have your own company to moving into a higher position with your current employer or looking for a new employer altogether. While you may not be into the idea of setting career goals for 2019, there are likely more benefits to doing so than not.
"Since we spend 90,000 hours of our adult lives working, it's important to find out what we're in it for, and make it count," LinkedIn career expert Blair Decembrele, tells Bustle. "So, do the soul-searching: Think about what interests you, dig into what makes you tick, examine your values, and what you want to get out of your job." She says to find something that makes you want to get out of bed in the morning. "Then, make a plan — with tangible (and realistically doable!) goals — part of which will undoubtedly require asking for help along the way," she says.
Having a plan is important. Below, 17 women share their career goals for 2019, and perhaps they'll inspire you while you create next year's career goals, too.