18 Things You Need To Buy If You're Obsessed With Girl Scout Cookies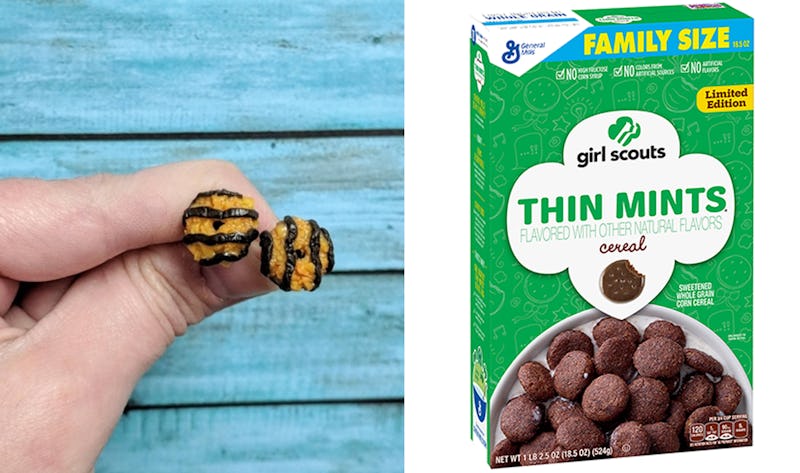 Poshmark/Walmart/Bustle
Prepare your pantries and get ready to empty your bank accounts because 2019 Girl Scout Cookie season is upon us. Oh, I'm sorry — did you think you were done eating your weight in cookies now that the holiday season is over? Think again, hun. We eat cookies whenever the Girl Scouts tell us to eat cookies, and that cookie-eating time is now.
This year's newest addition is a Caramel Chocolate Chip cookie. As its name suggests, this cookie incorporates a combination of "rich caramel, semisweet chocolate chips, and a hint of sea salt in a chewy cookie." Also, it's gluten-free. Will Caramel Chocolate Chip be able to stand up to such greats as Thin Mint, Tagalong, and Samoa? Only time and cookie sales will tell.
Until then, you must make your space ready as you await the arrival of your boxes of cookies. Quickly! Posthaste! Get your Girl Scout Cookie shrine in order! You don't have a Girl Scout Cookie shrine? You fool! We're not talking about your store brand sandwich cookie. These are THE Girl Scout Cookies. They require fanfare. They deserve your $5-per-box undivided attention.
Here are 18 Girl Scout Cookie-inspired products you can buy with your actual, human money. Peruse at your own risk.