21 New Celebrity Memoirs & Biographies That Will Leave You Starstruck This Fall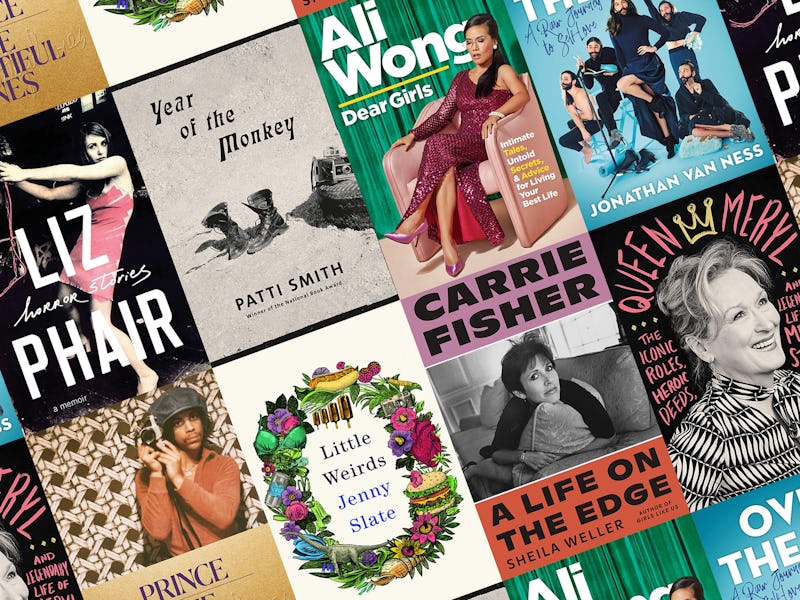 There is perhaps no other genre of books more hit-or-miss than the celebrity memoir and biography. It sometimes feels as though anyone who has ever experienced 15 minutes of fame has a book deal. But the truth is that there are many incredible books written by and about some of the most beloved celebrities of our time. And this fall, a number of behind-the-scenes stories from actors, musicians, sports stars, reality TV gurus, and more are hitting bookstores.
Below, you'll find 20 brand new memoirs and biographies that will make you smile. Queer Eye's Jonathan Van Ness's new memoir Over the Top puts his zany humor and empowering self-confidence on full display, Comedian Ali Wong's book contains heartfelt and hilarious letters to her daughters that will make you cry and laugh. The Jonas Brothers memoir includes all the juicy details about their break-up and reunification in 2019. And the late musician Prince and actress Carrie Fisher are the subjects of two new books that will give you never-before-seen details of their fascinating lives and groundbreaking careers.
There is certainly shortage of riveting true stories to be read this fall. Here are 21 celebrity memoirs and biographies to add to your autumn reading list: