28 Little Ways To Step Up Your Self-Pleasure Game Tonight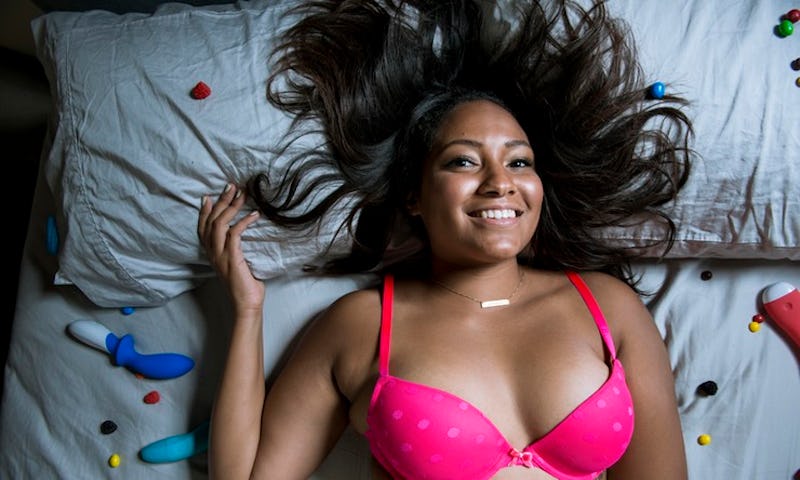 BDG Media, Inc.
When it comes to masturbation, there can be just as much play involved as there is when it comes to sex with a partner, so you should never be afraid to experiment — after all, masturbation has so many health benefits. So it's time to get in the solo sex mood, and that all starts with your mind. "Get your brain on board with masturbation and your body will thank you," Emily Morse, Doctor of Human Sexuality and host of the Sex With Emily podcast, tells Bustle. "Remember that arousal starts in your head and works its way down. If your mind is good and turned on, it won't be long until the rest of your body follows suit. To get that big sexy brain on board, start exploring your fantasies and finding new mental triggers that can fuel your self-love sessions." And that's only the beginning of the ways to spice things up during solo sex.
So, in the spirit of National Masturbation Month (though you can — and totally should — celebrate solo sex year-round), it's time for 28 ways to up your masturbation game. That's right, 28. I know, it seems like a lot. But this is your pleasure I'm talking about it — it's all worth it. So why not spend some time trying them all?