7 Solo Sex Moves To Keep You Busy During Stella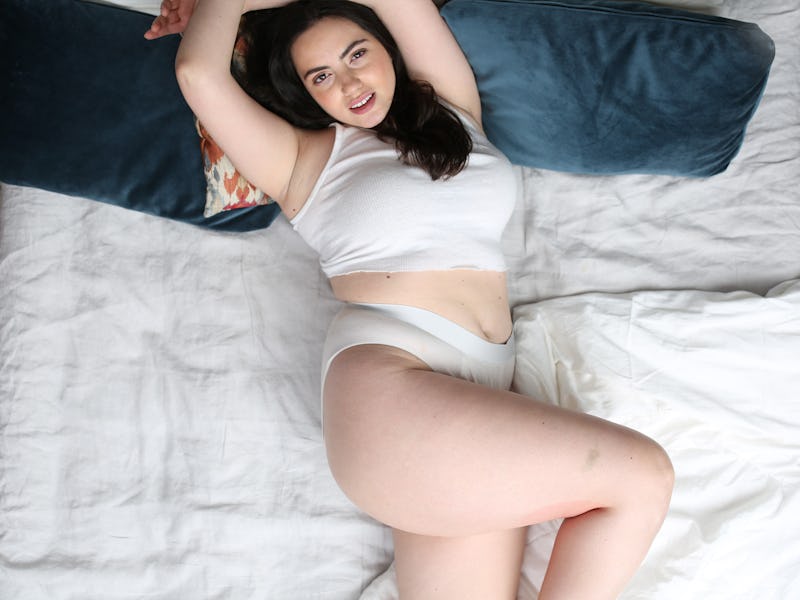 Ashley Batz/Bustle
In case you haven't heard, winter storm Stella is sweeping the Northeast, and it's already bringing us heavy snowfall and bitingly cold winds. Translation: it's time to dig into those snacks and wine, and start building that blanket fort, because you're not gonna want to venture out. Luckily, there are plenty of sexy ways to stay busy during winter storm Stella, so you won't be too bored if your power goes out midday. Whether you're single or your partner just can't make it to your place in time, feel free to use Stella as an excuse to spend a whole day pleasuring yourself to pass the time.
"Get your brain on board with masturbation and your body will thank you," Emily Morse, Doctor of Human Sexuality and host of the Sex With Emily podcast, tells Bustle. "Remember that arousal starts in your head and works its way down. If your mind is good and turned on, it won't be long until the rest of your body follows suit. To get that big sexy brain on board, start exploring your fantasies and finding new mental triggers that can fuel your self-love sessions."
Here are seven fun, creative masturbation techniques that you can practice while you're cozy under the covers, safe from the snowstorm.