3 Zodiac Signs That Are Most Likely To Cheat Later In Life, According To Astrologers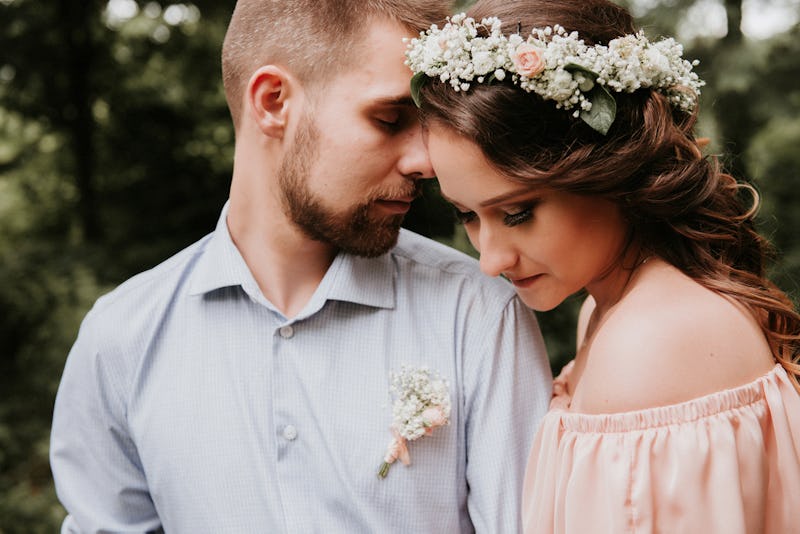 NazarBazar/Shutterstock
Cheating may be seen as an error of youth, or a chronic issue that some people just can't quite overcome. But cheating doesn't always start early in life, and some people take years to even consider infidelity. And when examining the zodiac signs most likely to cheat, astrologers know that the issue is much more complicated than an early-20s fling.
Being faithful in a relationship is, for many, really important for a long-term partnership. But even those who believe in the virtue of fidelity can struggle with it. "Many of us are raised that being faithful is not only a virtue, but a trait to strive for in life," astrologer Cindy Mckean tells Bustle. "[...] Ultimately, a departure from the bond between a couple is the main key when it comes to cheating. [And] for some people, the idea of cheating never occurs to them until later in life." When relationships go through rough patches later in life, certain zodiac signs that had never before cheated may consider infidelity to be their only out.
Some zodiac signs are more likely to be serial cheaters than others, while others will be devoted to a fault until something starts to go wrong. Cheating later in life can be complicated, so understanding the though patterns of your life partner's zodiac sign, and your own zodiac sign can help you potentially figure out any motivations when the going gets rough.
Here are the three zodiac signs that are most likely to cheat later in life, according to astrologers.