5 Positions For When You're Feeling Your Worst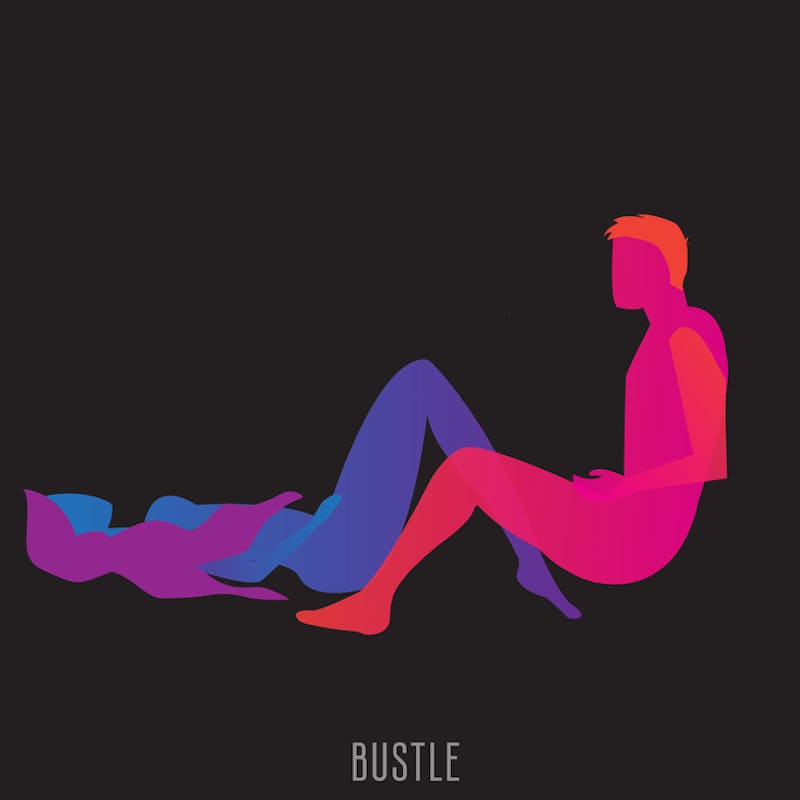 No matter how in touch with your sexual side you are, sometimes you'll have a day when you're just not feelin' the romantic vibes. This should go without saying, but it's always OK if you're simply not in the mood for sex — there's no justification needed. Nonetheless, it's also totally cool if you still want to get it on, even on a day when you're feeling a little blah or insecure. So what are the best sex positions for when you're not feeling your best?
"When you're feeling self-conscious, try to emphasize the parts of your body you do like," Antonia Hall, MA., a psychologist and relationship expert, tells Bustle.
A little bit of insecurity is totally normal and doesn't have to be an obstacle for your sex life, but it's also worthwhile to reflect on what might be causing any self-esteem issues you're experiencing, so you can get to the root of the problem and tackle it head-on. "It's important to watch your mindset, and question what voices are leading you to feeling self-conscious," Hall says. "Your partner wouldn't be in the bedroom with you if they didn't find you attractive. We tend to be harder on ourselves than we should be, and this critical mindset will make it much more difficult to relax and enjoy intimate time with your partner."
So the next time you're having an off day and not feeling at the top of your game (but are still game to get busy), choose one of these five tried-and-true positions to help give you a confidence boost in bed.