7 "Awkward" Things You Should Say To Your Partner Right Now To Feel Closer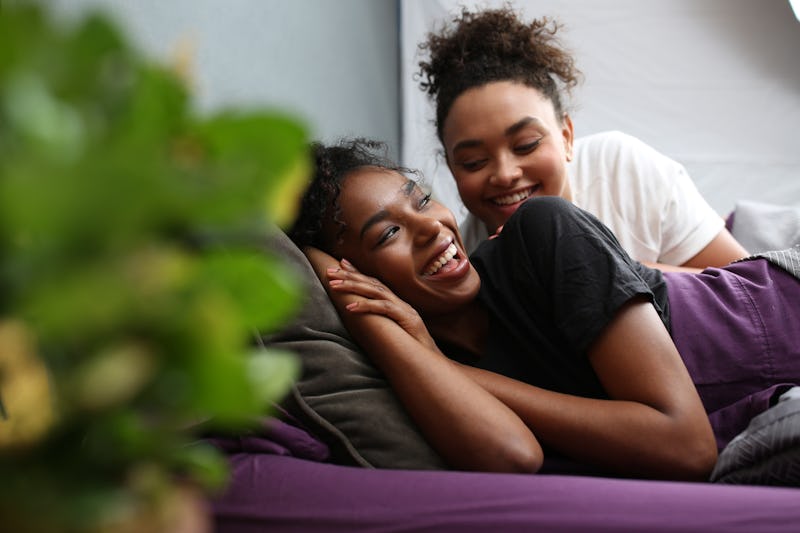 Ashley Batz/Bustle
Regardless of how long you've been together or how happy you are in your relationship, every couple can find ways to get closer. The good news is, it doesn't even have to be that difficult. Because according to experts, if you want to feel closer to your partner, all you have to do is be OK with saying some seemingly awkward things to them.
Saying whatever is on your mind doesn't come easy for some people. But as Sarah E. Clark, LMFT, co-founder of the relationship building app Idealationship, tells Bustle, pushing yourself outside of your comfort zone can help build a deeper bond with your partner.
"The things that help you get closer to your partner are often the most difficult to say because it requires you to open yourself up to some vulnerability," Clark says. So if you want more closeness and intimacy in your relationship, allowing yourself to be vulnerable is key. It's something that can't be avoided if you really want to connect, she says.
One great way to show your vulnerability is to say things to your partner that you wouldn't normally say. So if you want to feel closer to your significant other, here are some seemingly awkward things you can say to them right now that may go over better than expected.