7 Best Positions For Doing It In The Shower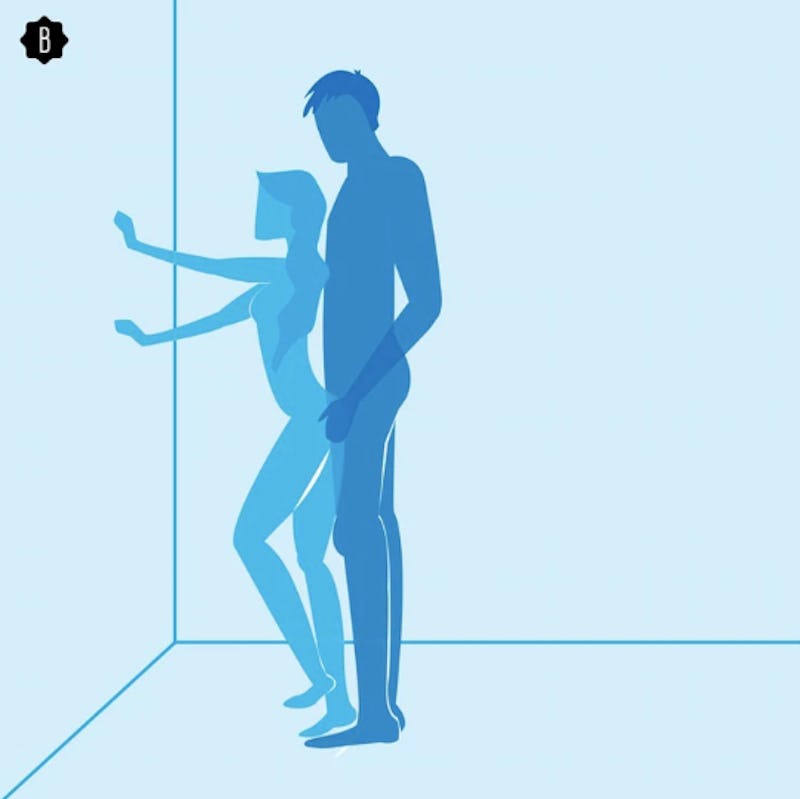 Caroline Wurtzel/Bustle
When it comes to shower sex, it's a ~slippery~ slope. It seems super hot in theory, but realistically, can easily end in one or multiple sex-related injuries. Although such a disaster can make for a great story, it can also be a bad news bears situation and some injuries can take weeks to recover from, putting your whole sex life on hold. No one wants that.
But while shower sex comes with its own set of dangers, it's still something that some people want to try at least once — if only to cross it off a sex bucket list, which, yes, some of us totally have. For others, it could simply be because they need some spice in their life and the shower looks more intriguing than the kitchen table. (Although they're both equal in their fun factor, TBH.)
But how does one go about having safe and fun shower sex that won't put themselves and/or their partner in the hospital? Positions. It's all about choosing the right positions and, honestly, skipping the soap. You can lather up after you've successfully had sex without falling; you don't need to throw something else into the mix that's going to up the injury ante.
Here are seven sex positions you want to give a try in the shower.