7 Important Conversations Every Grown-Ass Woman Should Have With Her Partner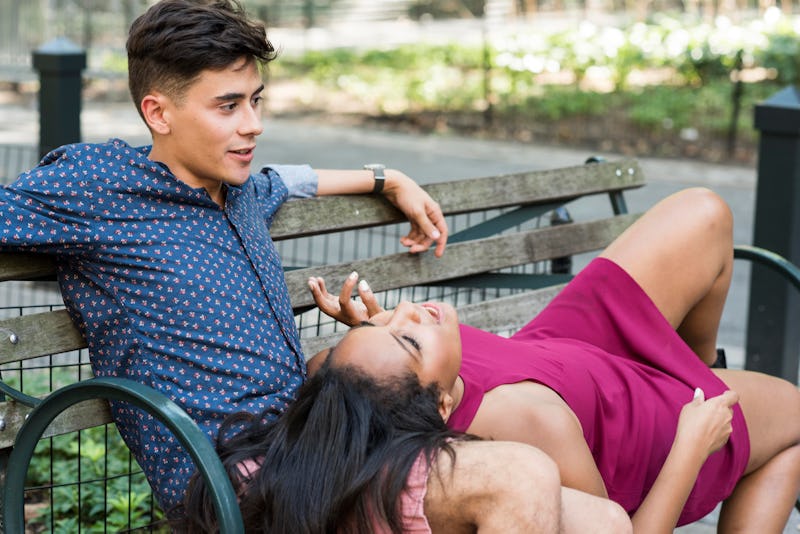 BDG Media, Inc.
Part of being in an adult relationship is having the tough conversations. You may have fun together if you stick to the happy things, but you won't get to know each other on the deepest level possible. So, there are conversations every grown-ass woman should have with her partner.
"Honesty and vulnerability are key," health and wellness coach Caleb Backe tells Bustle. "If you can't put yourself out there and tell the truth, then you may be two adults in a relationship, but it is not an adult relationship. These ideas should be addressed, even though it may be awkward. Better to be awkward and clumsy for a short time than ignorant and unaware for a lifetime. These topics of conversation will many times present themselves organically. Address them in their proper time and place. Don't make any assumptions. Talk things out. We all require training, actual training, in how to live and love our partner. There is no shame in admitting that."
If you're truly in a healthy relationship, you and your partner should be able to talk about almost anything, so don't be afraid to bring any of these topics up. If you find out you're incompatible, at least that's better than going years without knowing. Here are some conversations every grown-ass woman should have with her partner.