7 Effective Ways To Compromise With Your Partner, According To Experts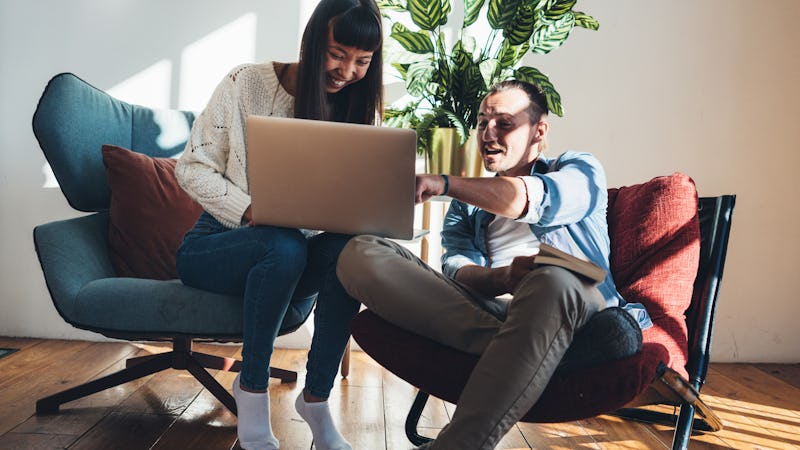 Shutterstock
If there's one thing you and your partner should do sooner rather than later, it's learn how to compromise in your relationship. This skill can come in handy in a variety of situations, from choosing what to do on vacation, to fixing problems in your sex life. And it means doing it all without arguing, hurting feelings, or pushing each other away.
"Compromise is coming together and finding a solution agreeable to both parties," Jonathan Bennett, a relationship and dating expert at Double Trust Dating, tells Bustle. "It shows that the relationship itself is more important than being 'right' all of the time or always getting your own way." It also shows you're approaching life as a couple, and one who wants to make decisions together.
"Compromise usually involves assessing your priorities and focusing on what you value most," Bennett says, so this isn't about doing things you don't want to do, or being unhappy. Instead, it means talking about what you both need, valuing each other's opinions, and finding a way to meet in the middle so that everyone's OK with the outcome. Read on below for some examples of compromise in a relationship, according to experts, and how you and your partner can do the same.