7 'Million Little Thing' Mysteries & Plot Holes I Can't Stop Thinking About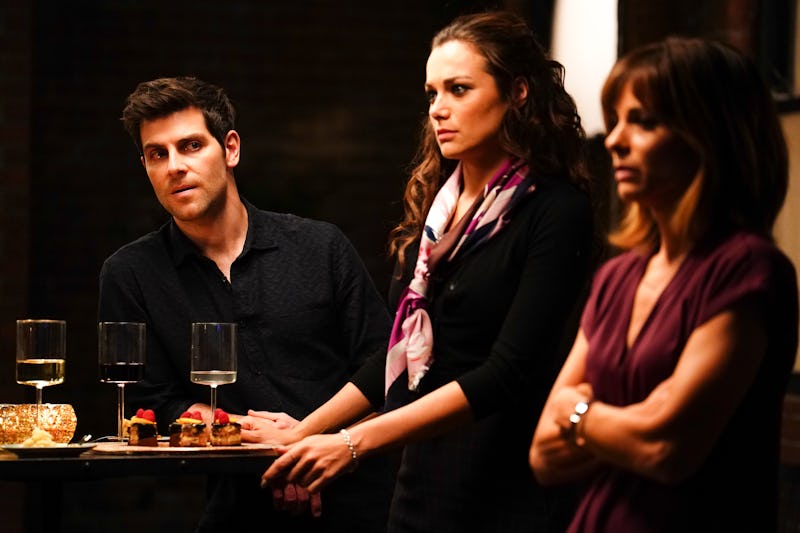 David Bukach/ABC
A Million Little Things is finally back after a mini-hiatus and this group is messier than ever. "Fight or Flight" brought everyone got together for a wine tasting that went super wrong and led to more questions and division among the group. This only added to the pile of A Million Little Things theories and questions that need answers by the mid-season finale, so hopefully the next two episodes will satisfy fans' curiosity.
This episode packed on the drama as Maggie confronted her past issues surrounding her brother's death and ended her current relationship with Gary because of their ongoing disagreement about her decision to forego chemo. Maggie seemed to find some peace in her very strange dreams, but she's also passed out on her apartment floor while Gary is having sex with Ashley. He just can't stop being a ridiculous man-child.
Meanwhile, Eddie is trying to piece his life back together but he's struggling with his feelings for Delilah and his regrets over Katherine, who seems to be the only person winning right now with a new potential love interest. Honestly, Katherine deserves some happiness in her life so it was refreshing to see her show up to the party with a gorgeous guy on her arm. Finally, Rome and Regina are trying to redefine their relationship as he continues to make progress with his therapy sessions.
Obviously, a lot happened but these burning questions are still on everyone's mind: