Experts Say These Are The 7 Signs It's Time To Call Off Your Engagement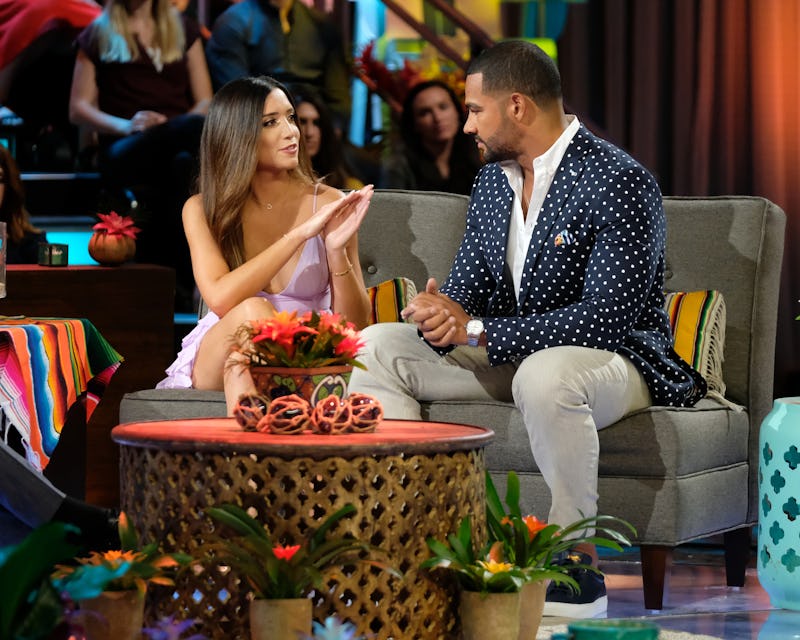 ABC/John Fleenor
Making the decision to call off an engagement is tough, no matter how long you've been together. But if the idea of marrying someone doesn't feel right, it can be the right route to take. This is something Bachelor in Paradise star Nicole Lopez-Alvar recently realized, which prompted her to part ways with Clay Harbor during the season finale. Later, she explained Harbor wasn't being truthful about his intentions, so instead of moving forward, Lopez-Alvar chose to take a step back and focus on herself.
And this is something anyone can do, no matter the situation. After all, "the long-term gain of your future happiness (and presumably your partner's) and not settling down with someone you feel isn't right for you, should outweigh the short-term losses," Jaclyn Witmer Lopez PsyD, a licensed psychologist, tells Bustle.
After calling things off, you may feel a sense of embarrassment, and you'll have to cope with confused family and friends. But Witmer Lopez says to remember that ultimately, it's not about them — and it's important to do what's best for you. Focus on what you learned, what you want, and then find ways to move on.
Of course, not all relationship problems need to result in the end of an engagement. But if any of the below sounds familiar, experts say you may want to check in with yourself, before getting married.