7 Signs Your Partner Challenges You Too Much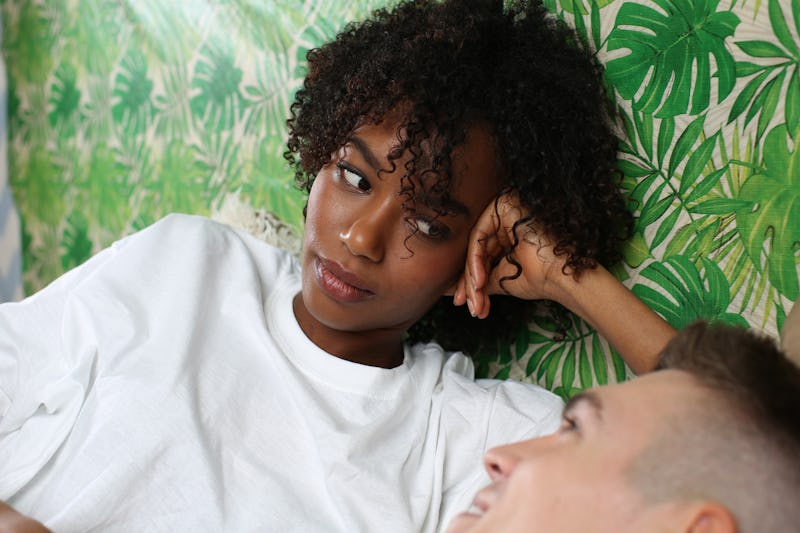 Ashley Batz/Bustle
It's good to be in a relationship with a partner who challenges you. When it's done in a healthy way, your partner can help you keep growing as an individual. But as with anything, there is a fine line between what's OK and what's not. So when does a partner who challenges you become unhealthy?
As Jenna Birch, CEO of Plum dating app and author of The Love Gap tells Bustle, many people say they want a partner who "makes them better." In fact, "there's a lot of psychological science that shows it's healthy to have that type of dynamic," she says. "I particularly love Arthur Aron's self-expansion model of relationships, saying we get close to others in order to become more (or expand) ourselves." We're naturally drawn to people who challenge us because it pushes us to keep growing and it keeps things interesting.
But keep in mind, a partner who challenges you or "makes you better" is someone who inspires you to make changes, Birch says. These are changes that you want to make on your own, and not something your partner can force you to do. If you feel like your partner is imposing these changes on you, without your best interest in mind, that's when things can go too far. So here are a few signs that your partner is challenging you too much, according to an expert.