7 Signs Your Partner Is Taking You For Granted Because Of Their Ex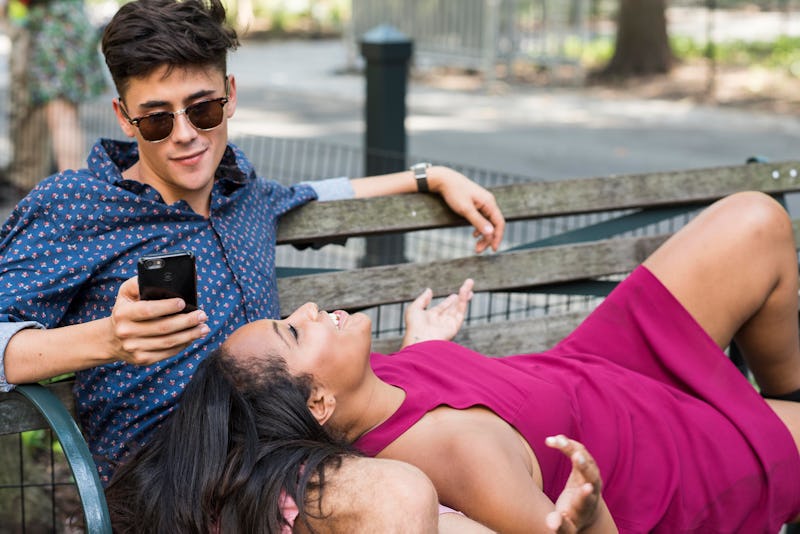 BDG Media, Inc.
While bad habits can be picked up anywhere, if your partner is taking you for granted, it may be something they learned from their ex — especially if their ex did the same to them, or let your partner take advantage of them as well. It may be a bad habit they carried along with them from past relationships, but the only way to get to the bottom of the issue is by asking your partner why they turn a blind eye to all you do, and if it has to do with this past baggage. Then, follow it up by discussing ways to make a change.
"It's always possible to fix bad habits, but the process usually takes time," Jonathan Bennett, relationship and dating expert at Double Trust Dating, tells Bustle. "The key is to establish new habits in their place. So, if your partner takes you for granted, you should have an honest conversation and both work to establish new patterns and behaviors."
This might include pointing out all the current ways your relationship feels unfair, and coming up with rules and boundaries to make it more balanced. And, if they're willing, talking about whether or not it stems from their ex. "Of course, your partner must want to change these habits, otherwise you will be dealing with the same problems over and over again," Bennett says. If they want the relationship to work, however, they should be more than willing to improve upon the issues listed below.