Things Men Can Stop Mansplaining To Me Right Now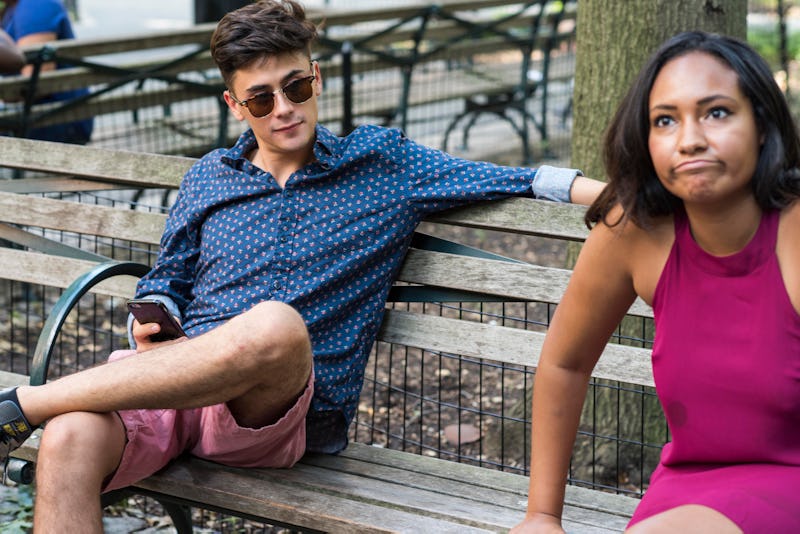 BDG Media, Inc.
The list of things men mansplain to women is long and winding, paved with microaggressions and "well, actually"s. Many mansplainers would, therefore, probably be shocked to discover that there are a lot of things they can stop mansplaining right now. Or at least, they can stop mansplaining them to me; I can't speak for everyone else, of course. But, I'm willing to bet that more than a few other people will agree with me on this one.
Mansplaining is when someone (usually a man) explains something to someone else (usually a woman or nonbinary individual) in a patronizing or condescending way. There is also the underlying implication that the person being mansplained to couldn't have explained it themselves on account of them not being a man; what's more, the subject being mansplained is often something the person being mansplained to is actually an expert in. It is very annoying, as well as exhausting to deal with. Because it happens all the dang time.
Personally, I've also experienced mansplaining by proxy. This is when a person chooses to ask a question about me to a man I'm near instead of just asking me directly. That man could be my boyfriend, a co-worker, a tree that looks especially masculine. On more than one occasion, someone has asked about what I do while making eye contact with the man next to me.
There are several ways to respond to mansplaining. I've found that saying "u r mansplaining rn" doesn't always work because it implies that someone is knowingly or unknowingly doing something sexist. Talking about gender inequality matters, but I've found that acknowledging inequality hurts some guys' fee-fees, which obviously matter more.
Is calling out bigotry important in the context of progressing a social movement? Is addressing inherent misogyny one of the first steps to ridding society of it? Who can say! Until sexism magically solves itself, here are just a few things I'm ~*so glad*~ men have explained about women to me, a human woman. (And by ~*so glad*~, I mean that these are things you can stop mansplaining to me. In fact, they are not things I ever needed mansplained to me in the first place.)