7 Things No One Ever Told You About The Last Straw Before Divorce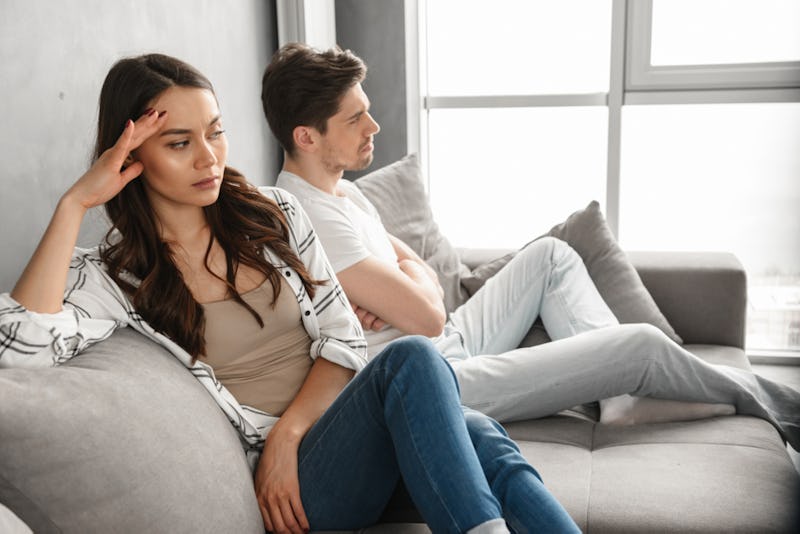 Dean Drobot/Shutterstock
Unfortunately, the reality of divorce is an important consideration for anyone who gets married. And while no one wants to anticipate an eventual breakup, it can still be helpful to understand what causes divorce to learn more about your own relationship. Just because many people aren't talking about the issues that lead to divorce doesn't mean they shouldn't be explored.
While most couples will have disagreements, if those issues build up over time, it can culminate in a "last straw" situation where someone realizes they no longer see their relationship as worth saving. While a last straw may sound dramatic, it often signifies the culmination of a series of issues. "What is important to know about the last straw is that it is usually a symptom of an ongoing unresolved breakdown in the marriage for one or both partners," Barbara E. Kelly, Ph.D., licensed psychologist, collaborative practitioner, and Florida Supreme Court certified family mediator, tells Bustle. "Whatever the problems are, the couple has not been able to resolve them and they have continued to reoccur over time until one spouse finds it more painful to stay in the marriage than the anticipated pain of leaving." The last straw, then, may be more of an emotional realization than a major event.
Here are seven things no one ever told you about the last straw before divorce, according to experts.