7 Things You Should Know Before Traveling With Your Partner For The First Time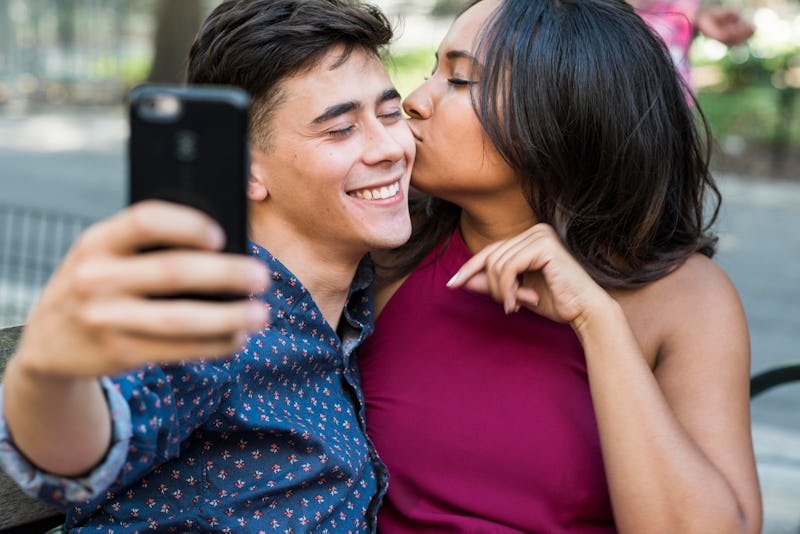 BDG Media, Inc.
There are some landmark moments that you go through in a relationship. Some of them are exciting, like saying "I love you" for the first time. Some are stressful, like your first argument. But there's one relationship landmark where's it's impossible to predict how well it will go until you get there — your first vacation as a couple.
Traveling with your partner for the first time can go really well or it can make you realize that there are 400 different ways you'd like to murder them. You learn a lot when you travel together and there's not really any escape, so it can all feel very intense. So if you haven't traveled together before, consider starting small. "You may want to start off with a shorter trip first, say a long weekend instead of a seven-day vacation, in case things should happen to go south for whatever reason," David Bakke, travel expert at Money Crashers, tells Bustle. "That way, you can get back on your home turf and figure out what went wrong before lasting damage is done to the relationship." Going on a three-week backpacking trip around Central America for your first vacation may not be the best idea.
Even though it can be nerve-wracking, some planning and thoughtfulness can help ensure your first traveling experience as a couple goes smoothly. Here's what to keep in mind, according to experts.