7 Unexpected Signs You're In A Dead-End Relationship, Even If You Love Your Partner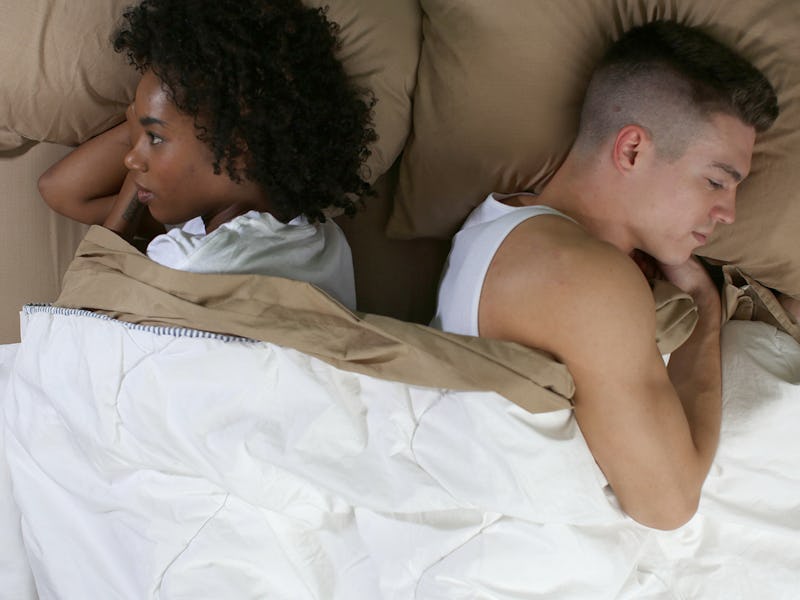 Ashley Batz/Bustle
When it comes to a relationship, it may seem like love is the answer to all your problems. After all, if you love someone there's nothing you won't do in order to make the relationship work. But according to experts, sometimes love isn't always enough. Despite the feelings you may have for each other, you may still be in a dead-end relationship.
There are many ways to define a "dead-end" relationship. But Mark B Borg, Jr,. Ph.D, clinical psychologist and author of Relationship Sanity, tells Bustle, "A 'dead-end relationship' is one where those within it are interacting with each other in ways that inadvertently protect them from the very reasons for which we form romantic relationships in the first place." These things are empathy, intimacy, vulnerability and emotional investment.
If you're doing things that contribute to a lack of empathy or intimacy in a relationship, you might be keeping your walls up, or you might be afraid of getting too emotionally invested for fear of getting hurt. This can all cause a relationship not to work down the road.
That's because more than love is needed to make a relationship successful, Dr. Borg says. It takes a lot of work and nurturing. So how do you know if you're in a dead-end relationship? Here are some unexpected signs to look out for, according to experts.