How Climate Change Is Sneakily Messing With Your Health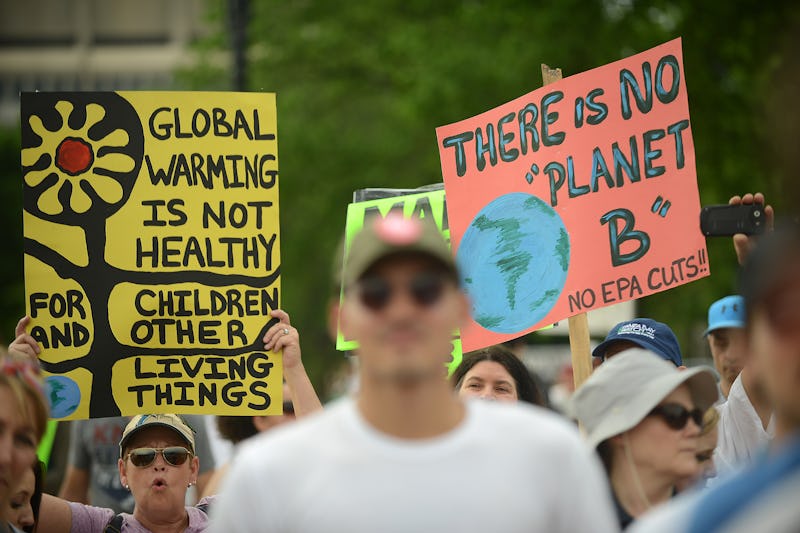 Astrid Riecken/Getty Images News/Getty Images
Climate change is bad. This we know. It's bad in the grand scheme of things (e.g., it's destroying our planet, and it's all our fault) — and it's also bad in the day-to-day sense: Climate change messes with your health, and eventually, we're going to get to a point where we can't ignore it anymore. I can only hope that we reach that point before it's too late, although honestly, I'm not optimistic right now; the current administration's stance on climate change has grown more and more alarming with each passing day, and we're all going to suffer as a result.
I don't mean to be all doom and gloom, but the issue is literally life or death. The World Health Organization (WHO) estimates that between 2030 and 2050, malnutrition, malaria, heat stress, and other illnesses resulting from climate change will cause roughly 250,000 additional deaths per year. Developing countries will suffer the most due to weak health infrastructure; what's more, indigenous people, women, and girls will likely bear the brunt of it. And it's expensive — even for wealthy countries. A paper published in 2015 in the journal Nature found that temperature and gross domestic product (GDP) have been closely related over the past 50 years, with the former playing "an important role in shaping" the latter, according to study co-author Marshall Burke. When temperatures are too hot or too cold, GDP suffers — and if we take into account the current trends, the forecast looking ahead isn't so great.
Of course, the forecast isn't great in the short term, either. Here are just a few ways that climate change is messing with your health right now.